20-08-2020 07:00 BST / 02:00 EDT by Serebii
This update will be amended throughout the day so be sure to check back. If you have any ideas for the site, be sure to send them in
Last Update: 14:05 BST
Edit @ 08;46: Ranked Battle | Edit @ 13:36: Pokémon TCG In-Store Raid Battles | Edit @ 14:05: Taiko no Tatsujin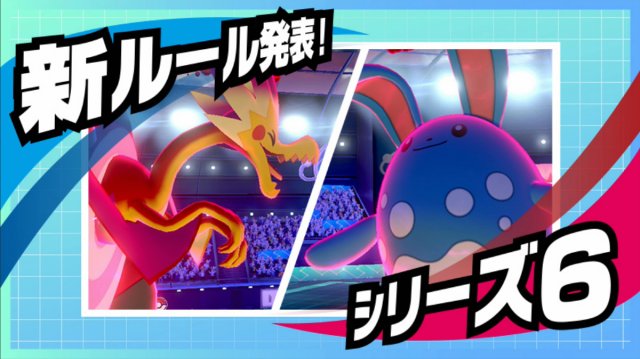 In The Games Department
Pokémon Sword & Shield - VGC Ruleset
The ruleset for Series 6 of Ranked Battle has been announced. This ruleset continues the addition of a ban list. This ban list bans the Top 10 most used Pokémon from Series 5/Season 8 in July in both Singles and Doubles. This season will run from September 1st at 04:00 UTC to September 30th at 23:59 UTC with the ruleset running both this coming Season and the following one until October 31st 2020:
Pokémon Restrictions: Galar Pokédex, Isle of Armor Pokédex, Alola Starters, Cobalion, Terrakion, Virizion. Require Galar Mark or Battle Ready Mark
Pokémon Limits: Team of 3 to 6 Pokémon (Singles) / 4 to 6 Pokémon (Doubles) from Level 1 to Level 100. All Pokémon then set to Level 50
Allowed Gigantamax: Charizard, Blastoise, Butterfree, Pikachu, Meowth, Machamp, Gengar, Kingler, Lapras, Eevee, Snorlax, Garbodor, Inteleon, Corviknight, Orbeetle, Drednaw, Coalossal, Flapple, Appletun, Sandaconda, Toxtricity, Centiskorch, Hatterene, Grimmsnarl, Alcremie, Copperajah, Duraludon, Urshifu
Banned Pokémon: Venusaur, Gyarados, Porygon2, Tyranitar, Torkoal, Hippowdon, Magnezone, Togekiss, Excadrill, Whimsicott, Incineroar, Mimikyu, Rillaboom, Cinderace, Indeedee, Dragapult,
Mewtwo, Mew, Celebi, Jirachi, Reshiram, Zekrom, Kyurem, Keldeo, Cosmog, Cosmoem, Solgaleo, Lunala, Necrozma, Magearna, Marshadow, Zeraora, Meltan, Melmetal, Zacian, Zamazenta, Eternatus, Zarude
Battle Time: 20 Minutes
Your Time: 7 Minutes
Team Preview: 90 Seconds
Turn Time: 45 Seconds
The rules can now be downloaded from the Battle Stadium. We have also updated our Ranked Battle section with Series 5, though rewards have yet to be announced.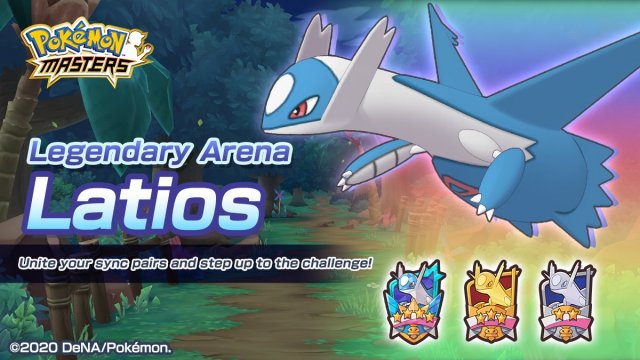 In The Games Department
Pokémon Masters
The next Legendary Arena Event based on Latios, has begun Pokémon Masters. This event features a strong battle against the Legendary Pokémon Latios, using up to 30 Sync Pairs to clear it. It runs until September 3rd at 06:00 UTC
Alongside this, a Spotlight Scout for Lance has begun. This is a Poké Fair Scout and is the only way to get the Sync Pair of Lance & Dragonite. It runs until September 3rd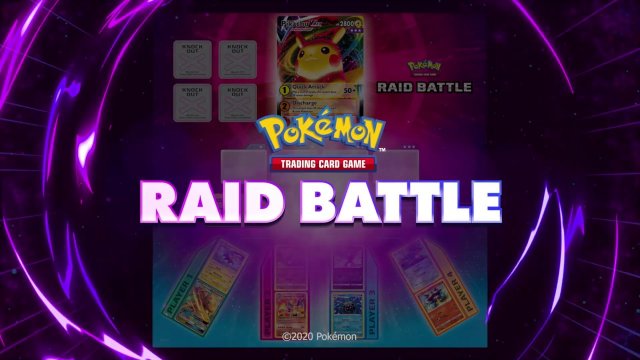 In The Games Department
Pokémon TCG - Raid Battles
The Pokémon Company International have confirmed to us that the Pokémon Trading Card Game Raid Battles, announced last month, will be a physical format in game stores that run Play! Pokémon events. When stores resume regular opening and event times, players will be able to meet up and play with other trainers to try and defeat the Raid Boss and if they succeed, they will earn a special Promo Card. This will also include a new Alcremie boss card that has yet to be made available. We have opened up a Raid Battles section for the TCG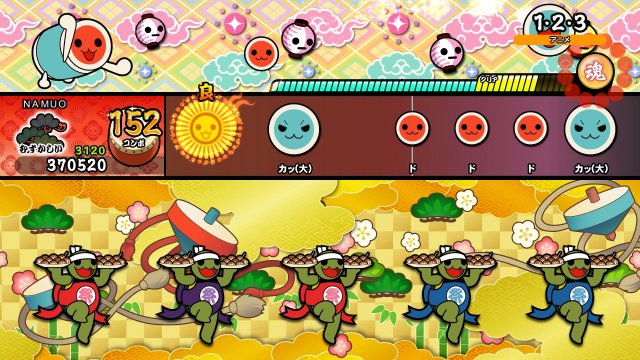 In The Games Department
Taiko No Tatsujin Drum 'n' Fun
The first Opening Theme to the current Japanese Pokémon anime is to be released as DLC on Taiko No Tatsujin Drum 'n' Fun is now available in Japan for 150¥. This song, 1ˇ2ˇ3 by After the Rain. Its difficulty is 2☆, 4☆, 5☆ and 7☆ on each respective difficulty. There's currently no details on international release but will be expected a few weeks after