06-01-2023 00:00 GMT / 19:00 EST by Serebii.
This update will be amended throughout the day so be sure to check back. If you have any ideas for the site, be sure to send them in.
Last Update: 11:05 GMT
Edit @ 05:00: Ranked Battle | Edit @ 05:36: Pokémon TCG | Edit @ 05:46: Pokémon Scarlet & Violet Distribution | Edit @ 06:00: Pokémon Masters EX & Café ReMix | Edit @ 11:05: Episode Titles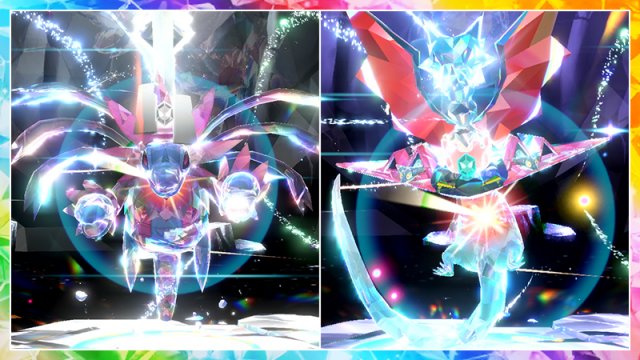 In The Games Department
Pokémon Scarlet & Violet
The sixth Tera Raid Battle event is now live in Pokémon Scarlet & Violet. This event is a version exclusive spotlight which offers Tera Raid Battles for Hydreigon in Pokémon Scarlet and Dragapult in Pokémon Violet
This event runs until January 8th at 23:59 UTC
We're currently compiling all details of the event so be sure to keep checking back
Edit @ 00:12: We have updated our section with full details of this Tera Raid Battle Event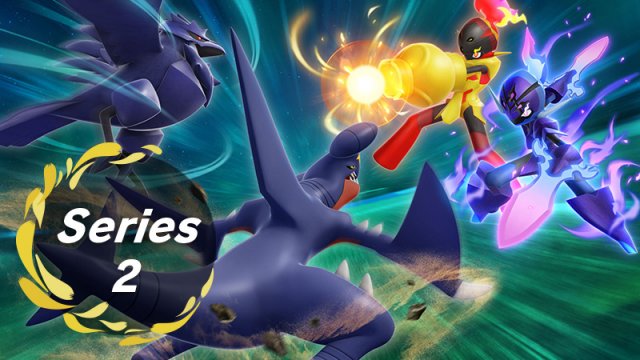 In The Games Department
Pokémon Scarlet & Violet - Ranked Battle
Pokémon Scarlet & Violet's Ranked Battle Series 2 has been officially announced. This Series will run from February 1st 2023 through to March 31st 2023 and adds the ability to use Paradox Pokémon in Single and Double Battles in Ranked Battle
We have added all details to our Ranked Battle Section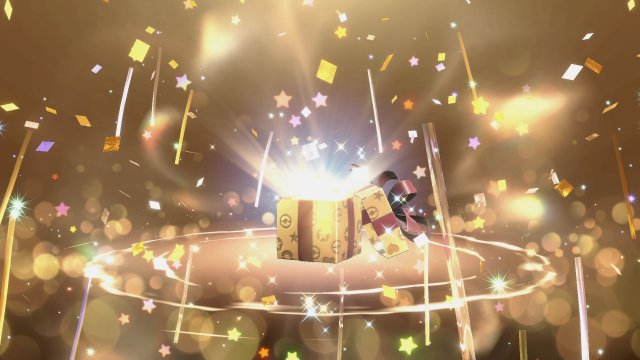 In The Games Department
Pokémon Scarlet & Violet - Special Distribution
The new distribution has begun in Pokémon Scarlet & Violet. This distribution will get you a random selection of items as part of the opfficial Japanese Twitter doing a New Year Lottery campaign. This code can get you a Stardust, Star Piece or a Comet Shard and is given as a participation prize for their retweet competition where the top prize are separate non-shared codes to get 100,000, 500,000 or 1,000,000 League Points
They are obtained with the code MAKEWA2AMACH1NE
This event ends on January 15th 2023 at 14:59 UTC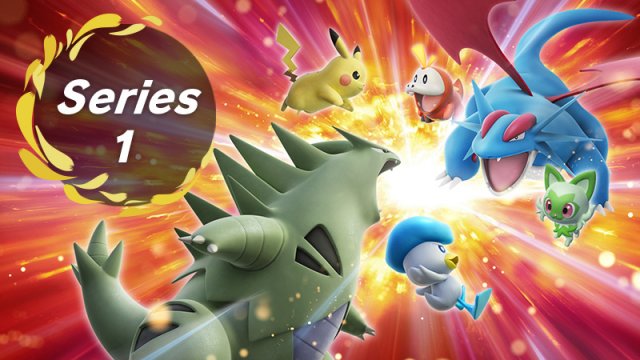 In The Games Department
Pokémon Scarlet & Violet - Ranked Battle
Pokémon Scarlet & Violet's Ranked Battle Series 1 Season 2 has now begun. This season will run until January 31st at 23:59 UTC and features a different set of rewards for each Rank Tier including the addition of Ability Patches for those who end the season in Master Ball Tier
We've added all known details in our Ranked Battle Series 1 / Season 2 section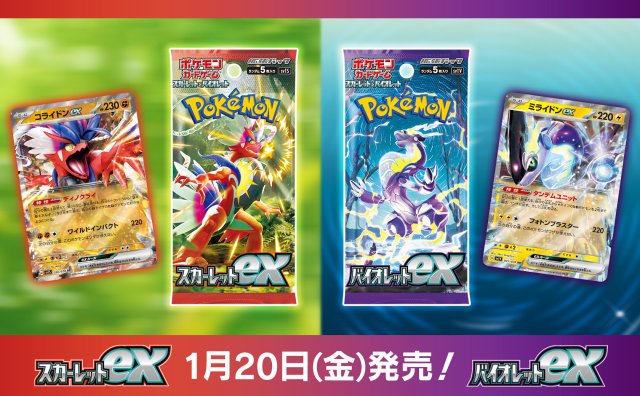 In The TCG Department
Pokémon TCG Reveal
Following the set's reveal last month and ahead of its release in Japan later this month, some new details have come to light about the new Pokémon Scarlet & Violet Pokémon TCG sets. Much like recent cards in the Sword & Shield era, it has been confirmed that these sets will continue the tradition of having Art Rare and Special Art Rare cards at the end of the set. These are full art alternate arts of various cards within the set. It's currently unclear how the English sets will deal with them
We have begun adding full details, including the revealed Art Rare cards into our respective sections of the Card Database. The Card Dex has also been updated for Pokémon, Artists and more
Scarlet ex Set List
Violet ex Set List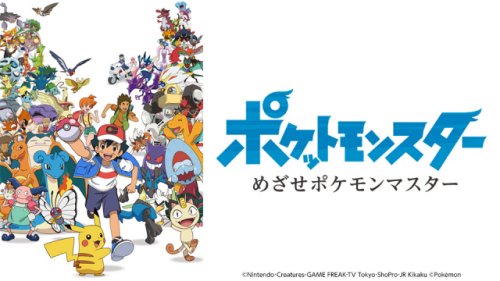 In The Anime Department
Pokémon Aim To Be A Pokémon Master - News
A new pair of Episode Titles have been released by TV Tokyo. These two episodes are due to air on January 20th and 27th respectively. The first episode features Ash try to catch a wild Clauncher, but as he's about to, Misty appears wanting to catch it, so they decide to settle it by fishing. The second episode features Ash & Pikachu meet up with Brock and Cilan, but Brock is sad due to a fresh heartbreak and ends up kidnapped by a wild Hatterene leaving it up to Ash, Misty and Cilan to get him back
Episode 1227: Ash VS Misty! A One-on-One on the Beach!!
Episode 1228: Brock, Cilan and the Forest Witch!!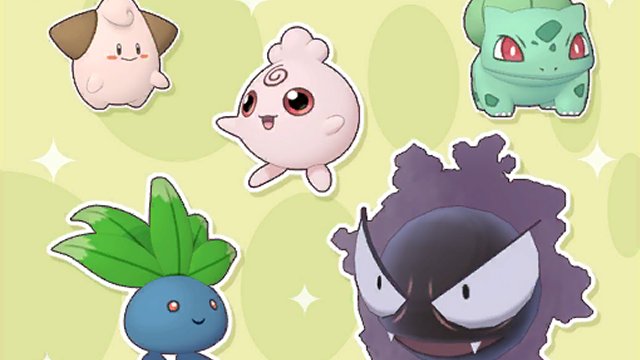 In The Games Department
Pokémon Masters EX - Egg Event
The Three-Type Egg Event has begun in Pokémon Masters EX. This event is focused around getting eggs based around Fairy, Grass and Ghost-type Pokémon. This allows for you to create Sync Pairs of Main Character & Oddish, Bulbasaur, Cleffa, Igglybuff and Gastly with Shiny Oddish, Igglybuff and Gastly being available. The event runs until January 20th
We're currently compiling all details in our Three-Type Egg Event event section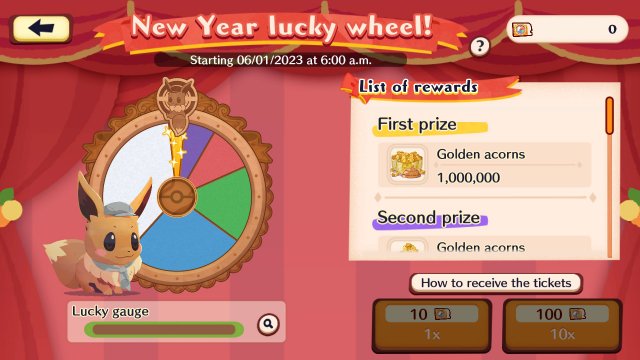 In The Games Department
Pokémon Café ReMix - New Year Lucky Wheel
The New Year Lucky Wheel event has begun in Pokémon Café ReMix. Using tickets earned through events and challenge cards the past week, you can now use the New Year Lucky Wheel. This allows for you to receive a variety of items including the top prize of 1,000,000 Golden Acorns