Newmoon Island


New Moon Island しんげつじま
Pokemon
Access To: Canalave City

New Moon Island is only accessible with the special item; Member's Card. When the item is obtained, the only way to get to the island isn't through the boat in Canalave City, but through going to sleep in the Holiday Inn. When arrived in the island, it is similar in layout to Full Moon island and features a small forest in the middle. In this forest dwells the legendary Pokémon, Darkrai, who was placed there by a higher force. After encountering Darkrai, this island is accessible at any time through the boat.
Wild Pokémon
Interactable Pokémon
Pokémon Brilliant Diamond

Darkrai

%
Level
50 - 50
Pokémon Shining Pearl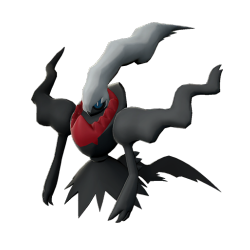 Darkrai

%
Level
50 - 50