OK. To Avoid the current hassles there is this disclaimer for those Who want to use it without permission:
You shall not post this on anywhere for public use
You shall not sell this for public use
Do not replicate and forward without permission
Do not claim this as yours
Do Not Translate it into your language and claim ownership

After much planning, Professor Kukui has finally announced for the formation of the Pokémon League in Alola. However, while much of Alola celebrates, Team Skull's leader Guzma decides he has to destroy the plans and concept of the Pokémon League so marches to the Pokémon School to stop it. However, Ash immediately challenges him to a battle. Will Ash be able to win?

Full Guide coming Soon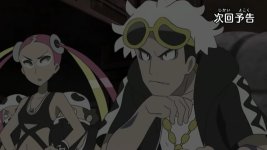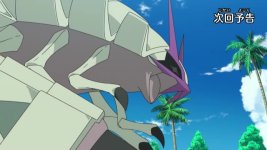 1058: The Dealer of Destruction!

1058: Guzma, Emperor of Destruction!



Yes


Ash
Lillie
Mallow
Lana
Sophocles
Kiawe
Professor Kukui
Samson Oak
Gladion
Jessie
James
Professor Burnet
Hala
Lusamine
Olivia
Anna
Nanu
Hapu
Plumeria
Guzma
Tupp
Zip
Rapp
Team Skull Grunts


Ash:
Lillie:
Lana:
Sophocles:
Kiawe:
Samson Oak:
Gladion:
Jessie:
James:
Rocket:
Guzma:
Special/Other Trainers:
Wild:


Kukui announces the formation of the Alola Pokémon League