20-07-2017 06:59 BST / 01:59 EDT by Serebii
This update may be amended throughout the day so be sure to check back. If you have any ideas for the site, be sure to send them in
Since the reveal of Pokémon Ultra Sun & Ultra Moon, the Chatroom & Discord Chat has been rife with discussion while the WiFi Chatroom has been a place for battles & trades, so be sure to visit them. Our Forums have also had these discussion and are a bustling trade and competitive section for the games. Be sure to like our FaceBook Page.
Last Update: 17:10 BST
Edit @ 11:23: Character Biography | Edit @ 12:23: Episode Pictures | Edit @ 13:59: Legendary Pokémon in GO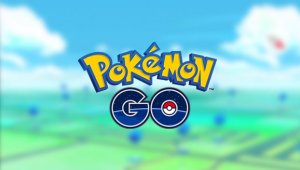 In The Games Department
Pokémon GO
Niantic have confirmed that Legendary Pokémon are to hit Pokémon GO very soon. It has been confirmed that the first Legendary Pokémon will be at GO Fest if players around the world manage to succeed in capture targets set throughout the weekend. If trainers in Chicago can then defeat it, then it will start appearing in Raid Battles across the World. Once captured, Legendary Pokémon can be used to battle Gyms, but they cannot be placed within the gyms. Further details are to come
Edit: Based on the video, you will get a notification about the Legendary Raids, tied with a Legendary Raid Pass and thereis a 2 day build up for the Raid
Edit @ 17:10: To tie in with this, I have created a page to keep track on all Real Life Events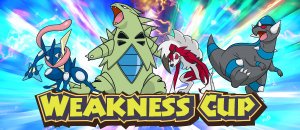 In The Games Department
Pokémon Sun & Moon - Battle Competition
Registration for the next Battle Competition have begin. This is the Weakness Cup competition. This is a Double Battle competition using rules where only Pokémon with five or more weaknesses can be used. The standard Legendary Pokémon and Mythical Pokémon restrictions apply and you cannot use Ash Greninja. Only Weakness Policy and the type-reducing Berries such as Yache Berry can be used. Mega Stones are also not allowed. Registration runs from July 20th to July 27th. Battles will run from July 28th to July 30th. All entrants will get the Altarianite, Ampharosite, Latiosite and Latiasite Mega Stones. Download Rules for this competition are now available from Festival Plaza
Our Online Competition section contains full details on usable Pokémon in this tournament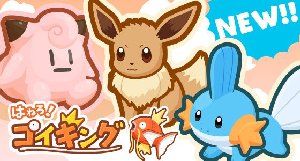 In The Games Department
Pokémon Magikarp Jump
Another new patch has gone live for Magikarp Jump. This is a small patch which mirrors the one released on Android a week ago. This patch fixes a few bugs with the game, focusing on how the ponds and training regimes may have graphical glitches.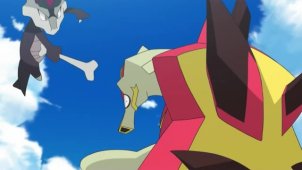 In The Anime Department
Pokémon Sun & Moon - Episode Pictures
As usual, we have done pictures from the episode that aired in Japan today. This episode features Ash and Kiawe go after a Marowak that stole a crown from the Wela Festival. The AniméDex will soon been updated with the contents of this episode. Click the picture to go to the gallery but be warned however as they contain spoilers.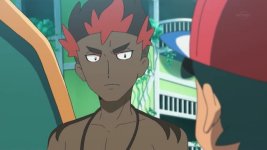 In The Anime Department
Pokémon Sun & Moon - Character Biography
With the episode that just aired in Japan, we have been able to update a character biography. This biography is for Kiawe and features a Pokémon he obtained in this week's episode. Click the image to go to the biography, but be warned as it contains spoilers