26-01-2017 10:24 GMT / 05:24 EST by Serebii
This update may be amended throughout the day so be sure to check back. If you have any ideas for the site, be sure to send them in
With the new generation out, the Chatroom has been rife with discussion while the WiFi Chatroom has been a place for battles, trades and Friend Safari hunting, so be sure to visit them. Our Forums have also had these discussion and are a bustling trade and competitive section for the games. Be sure to like our FaceBook Page.
Last Update: 19:43 GMT
Edit @ 10:30: Online Bans | Edit @ 12:33: Episode Pictures | Edit @ 14:31: PokéBall Levels | Edit @ 19:11: Nintendo Badge Arcade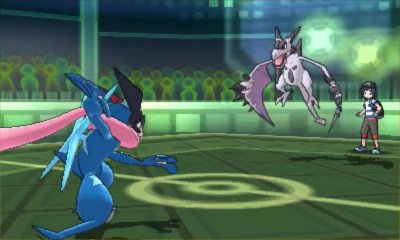 In The Games Department
Pokémon Sun & Moon - Battle Spot Exclusions
The Pokémon Company has just announced that almost 6,000 people, specifically 5,954, have been banned from online activity for having altered save data. This ban prevents them from using Game Sync, entering in Rating Battles and Battle Competitions, and participating in Global Missions. When they try, they will get an error message with the error code 090-0212. They promise to continue pursuing people with edited & illegal save data and will enact similar restrictions without notice. We'll bring all further developments about this as it comes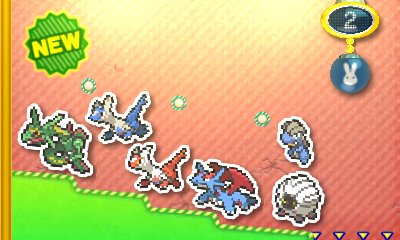 In The Games Department
Nintendo Badge Arcade
The free piece of Nintendo 3DS software, Nintendo Badge Arcade, had its weekly update in Japan. This week it has once again introduced multiple panels of badges of Pokémon to earn. These panels include various more new Pokémon to the ones previously obtainable. We're currently cataloguing all of these badges and will update our Nintendo Badge Arcade section shortly
Edit @ 19:43: All 6 panels and 36 badges have been added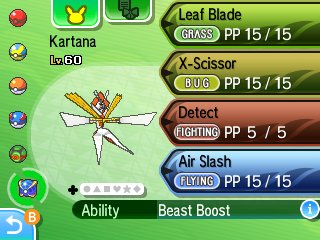 In The Games Department
Pokémon Sun & Moon - Poké Ball Levels
Following the release of Pokémon Bank yesterday, I have updated our Lowest Poké Ball Levels section to include all the Pokémon. Rather than muddy it up with all generations, the Generation VII list only includes Pokémon that can be Generation VII native, with the Black Clover, and lists the levels accordingly.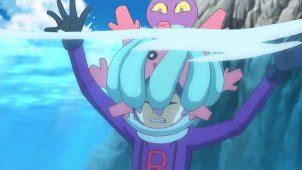 In The Anime Department
Pokémon Sun & Moon - Episode Pictures
As usual, we have done pictures from the episode that aired in Japan today. This episode features Team Rocket hunting for a new Pokémon. The AniméDex will soon been updated with the contents of this episode. Click the picture to go to the gallery but be warned however as they contain spoilers.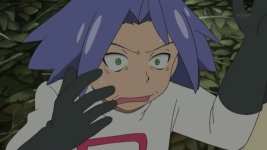 In The Anime Department
Pokémon Sun & Moon - Character Biography
With the episode that just aired in Japan, I have been able to update a biography. This biography is for James and shows the Pokémon that he obtained in today's episode. Click the image to go to the biography, but be warned as it contains spoilers