19-06-2020 06:46 BST / 01:46 EDT by Serebii
Be sure to check back yesterday's update for massive news on new games. This update will be amended throughout the day so be sure to check back. If you have any ideas for the site, be sure to send them in
Last Update: 21:25 BST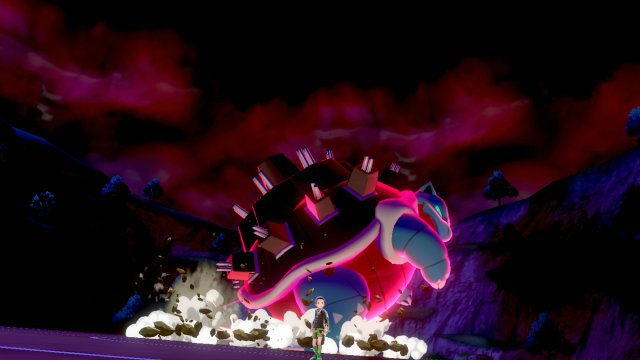 In The Games Department
Pokémon Sword & Shield Coverage Day 3
The Pokémon Sword & Shield Isle of Armor patch is now live and our copy is downloading. As such, our usual discoveries shall begin. As usual, I'll be posting the main focal points here, while more in-depth details go on the discovery thread on the forums If you want to remain unspoiled, do not click the spoiler tag, nor visit the Sword & Shield section until you have your game. Don't worry as blatant spoilers will NOT be on the home page.
Edit @ 06:46: We have updated both our Pokédex and Pokéarth section with locations for Pokémon.
Edit @ 08:23: We have updated the Pokédex to include full and complete locations for every Pokémon, including those who wander
Edit @ 09:07: Our Pokéarth section has been updated with full details on all Wandering Encounters. For duplicate entries, we have truncated into 1 value for space
Edit @ 09:55: Updated the page on Max Soup
Edit @ 10:25: We have updated the Pokédex to include accurate flags on when a Hidden Ability is enable
Edit @ 11:49: Created a preliminary Cram-O-Matic page. We're still trying to grab the recipes directly but if you get any we're missing, be sure to let us know
Edit @ 12:39: Updated the Item Database to have full listings of rewards for Max Raid Battles alongside more items discovered. If you see an item we've missed in the Isle of Armor, be sure to let us know
Edit @ 13:22: We have updated our Useful Characters page
Edit @ 13:53: Updated the New Evolution Methods section
Edit @ 15:06: Created a page on Restricted Sparring. We'll hopefully add a full trainer list soon.
Edit @ 15:38: Created a page on Taking your Pokémon For A Stroll
Edit @ 16:21: Created a page on Dojo Upgrades
Edit @ 16:38: Updated the League Cards page with the new additions
Edit @ 16:38: Updated the League Card Album page with the new additions
Edit @ 17:45: Updated the Shiny Pokémon page to detail Shiny Locked Pokémon
Edit @ 18:54: Updated the Interactable Pokémon page
Edit @ 19:06: Updated the Weather page to show Pokémon from the Isle of Armor that appear only in certain weather
Edit @ 20:34: Updated the Berry Trees page with lists of Berry Trees and which ones give which Apricorns
Edit @ 21:25: Added Shop details to Pokéarth.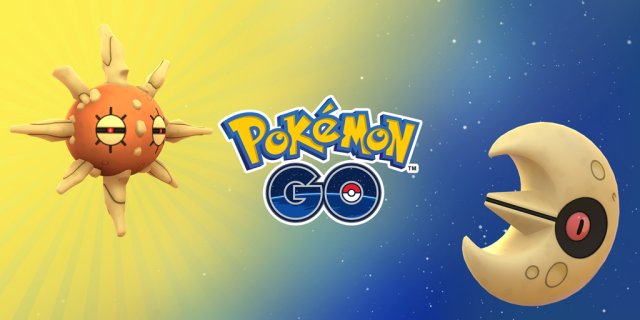 In The Games Department
Pokémon GO
The Solstice 2020 Event event is starting to roll out for Pokémon GO players. From 08:00 local time today, June 194th to 22:00 local time on June 24th, Pokémon related to the Sun & Moon are now starting to spawn enmass. With this, Solrock and Lunatone will be rotating. On June 19th & 20th, Lunatone will be in the eastern hemisphere and Solrock in the west, on June 21st & 22nd they'll both appear in the wild and on June 23rd and 24th they will swap hemispheres. Lunatone will appear in the Western Hemisphere and Solrock in the Eastern Hemisphere. They will remain this way after the event. It also has 2* Catch Stardust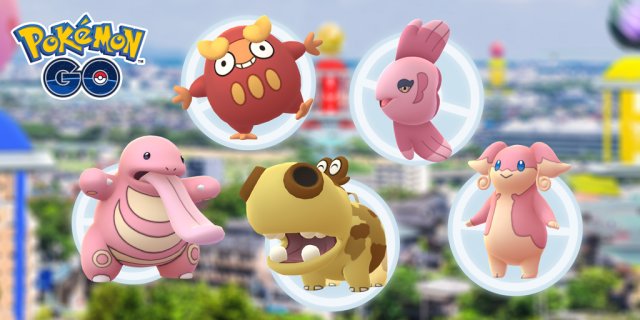 In The Games Department
Pokémon GO
Niantic have announced the Dragon Boat Festival event for Taiwan. From June 25th to June 29th across Taiwan, there will be special Field Researtch at PokéStops throughout Taiwan that will eventually allow for players to get Lickitung, Darumaka, Hippopotas, Almomola and Audino