19-03-2020 05:03 GMT / 01:03 EDT by Serebii
This update will be amended throughout the day so be sure to check back. If you have any ideas for the site, be sure to send them in
Last Update: 21:26 GMT
Edit @ 05:30: Dynamax Crystal Event | Edit @ 06:02: Pokémon Masters | Edit @ 06:15: Pokémon TCG | Edit @ 09;27: LINE | Edit @ 20:00: Pokémon GO Genesect Event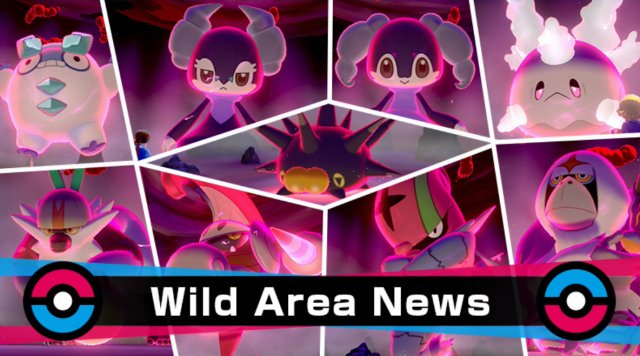 In The Games Department
Pokémon Sword & Shield
The Wild Area Event has now shifted in Pokémon Sword & Shield. With this, various Version Rare Pokémon will start to appear in Max Raid Battles with a myriad of rare rewards including fossils. We're currently cataloguing all elements. it runs until March 25th at 23:59 UTC.
Edit @ 05:20: We have updated our section with full details of this Max Raid Battle Event, as well as updated our ItemDex for TR locations.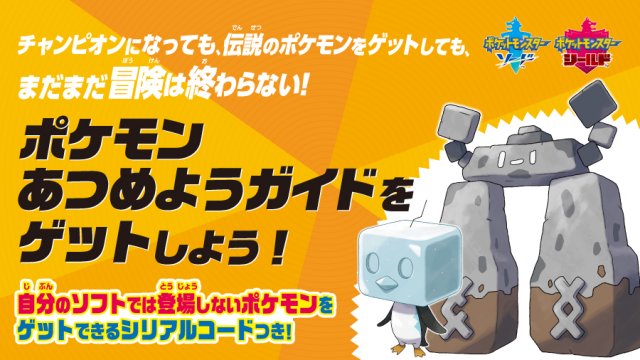 In The Games Department
Pokémon Sword & Shield
A new event has been announced for Japan. This event comes as part of a Pokémon Collection Guide which will be given in various stores such as Tsutaya, Geo and more in Japan on March 27th 2020. With this guide you will get serial codes to unlock Dynamax Crystals to obtain a Max Raid Battle for Stonjourner and Eiscue. The code can be redeemed until April 30th 2020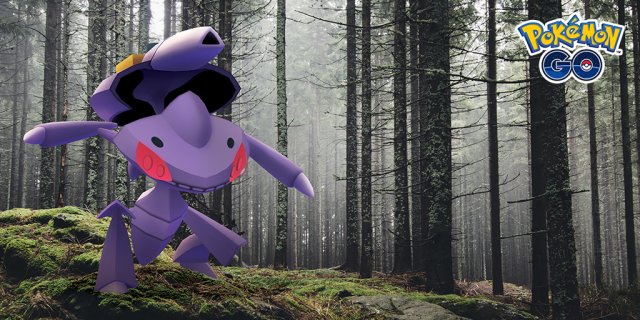 In The Games Department
Pokémon GO
The Genesect Weekend event in Pokémon GO is starting to roll out. This event runs from March 20th at 08:00 local time until March 23rd at 22:00 local time and features an increase in Normal, Fire, Electric, Water & Ice-type Pokémon spawns, the introduction of Shiny Nincada and double catch and hatch Stardust.
This event runs alongside the A Drive To Investigate Ticketed Event which adds unique Special Research which results in getting Genesect. This needs to be accessed by March 26th but can be completed at any time after it has been started. We're currently cataloguing all elements of this research
Edit @ 21:15: The Raid Bosses have changed with this event. We're currently in the process of cataloguing them all now
Edit @ 21:26: We now have full detials of the A Drive To Investigate Special Research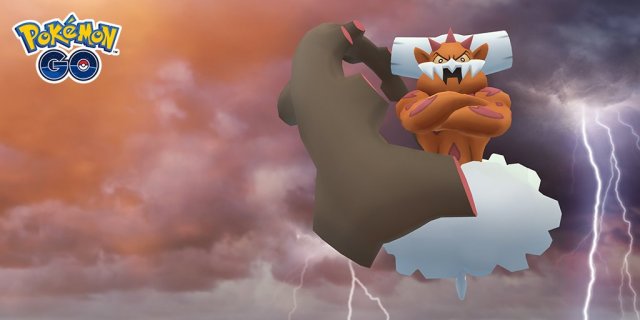 In The Games Department
Pokémon GO - Limited Research Day
It has been announced that Landorus will be coming to Raid Battles and to GO Battle League Rewards (for Rank 4 and above) from March 31st 2020 at 20:00 UTC to April 21st 2020 at 20:00 UTC.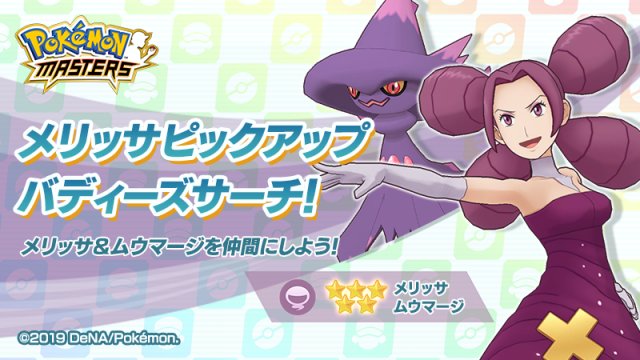 In The Games Department
Pokémon Masters
The next Pokémon Masters Spotlight Scout has begun. This introduces the Sync Pair of Fantina 7 Mismagius through a new Sync Pair Scout which will run until April 2nd 2020.

In The Trading Card Game Department
Pokémon Sword & Shield - TCG Set Reveal
The Pokémon Company have full unveiled the cards in the special VMAX Decks announced last week. These decks are to be released next week and focus on Gigantamax Charizard and Gigantamax Grimmsnarl and introduce both of them into the game. With this, we've updated our section accordingly. Click the respective image to go to the respective page. As such, our card listing and the associated Cardex have been updated with the details of this set.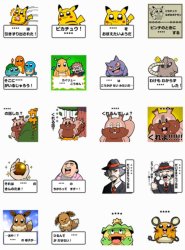 In The Pokémon Department
Pokémon - LINE Stickers
For those of you who have the social media app, LINE on your iOS, Android or Windows Mobile devices, The Pokémon Company have put out some new stickers for Japan. These stickers are somewhat customisable and feature various Pokémon and trainers throughout Pokémon history. They cost 240¥/Ł1.49/$1.99
| | |
| --- | --- |
| LINE | LINE |
| | |