09-02-2021 06:49 GMT / 01:49 EST by Serebii
This update will be amended throughout the day so be sure to check back. If you have any ideas for the site, be sure to send them in
Last Update: 18:01 GMT
Edit @ 09:48: Pokémon Quest | Edit @ 11:09: Pokémon Masters EX | Edit @ 16:04: Pokémon World Championships | Edit @ 18:01: Pokémon GO Tour
In The Games Department
Pokémon Sword & Shield
Following this weekend's special Secrets of the Jungle Tie-In event, the Max Raid Battle Event has reverted back to the Fighting & Psychic-type event. From now until February 28th at 23:59 UTC, certain Fighting and Psychic-type Pokémon including Gigantamax Machamp & Orbeetle are in Max Raid Battles..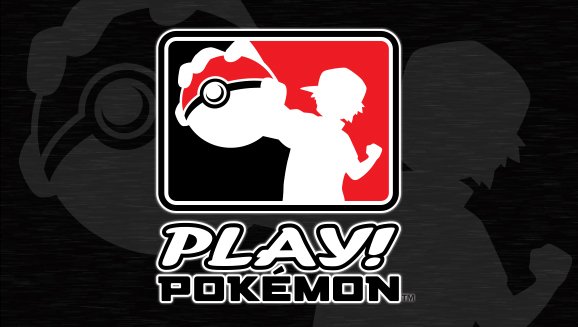 In The Games Department
Pokémon Sword & Shield
It has been announced that the 2021 Pokémon World Championships have been cancelled due to the current global situation. As a result, the 2022 Pokémon World Championships have been confirmed to be held in London following the cancellations of both 2021 and 2020's World Championships that were both scheduled to be in London. All invitations that existed for the 2020 Pokémon World Championships will carry over to this event. This event will house the Video Game, TCG and Pokkén Tournament DX World Championships.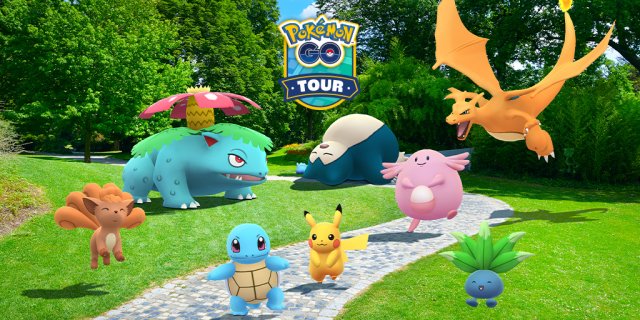 In The Games Department
Pokémon GO
Niantic have announced details for Pokémon GO Tour: Kanto. This event is ticketed and runs on February 20th from 09:00 to 21:00 local time and features a variety of bonuses, which have finally been announced. As previously announced, there are Pokémon that appear in your Incense based on the version you chose.

In the event there will be Special Research. This Special Research will culminate in an encounter with Shiny Ditto. Following completion of that Research, you'll unlock a new kind of Research called Masterwork Research. This Research contains a line task that includes getting a Kanto Platinum Medal, Catching 30 Pokémon of each type, Spinning 151 Unique Poké Stops, reach Level 40, walk 151 km and more. It ends with an encounter with Shiny Mew. This does not need to be completed during the event.

There will be 10 Collection Challenges during the event which will be live until 20:00 local time on February 28th to complete). The first five are based on various elements of the event: Red (Trade), Red (Catch), Green (Trade) Green (Catch), with the one you receive depending on which version you picked, and then Raid, Evolution and Research. The second five are based on different locations from Kanto; Pallet Town, Pewter City, Cerulean City, Fuchsia City, Pokémon League.

These five locations are used to determine the Pokémon that spawn in the wild, much like GO Fest. Every hour for the first 10 hours of the event, thePokémon that spawn change, with the last two hours of the event containing spawns for all Pokémon that were spawning
9:00 a.m. to 10:00 a.m.: Pallet Town
10:00 a.m. to 11:00 a.m.: Pewter City
11:00 a.m. to 12:00 a.m.: Cerulean City
12:00 p.m. to 1:00 p.m.: Fuchsia City
1:00 p.m. to 2:00 p.m.: Pokémon League
2:00 p.m to 3:00 p.m: Pallet Town
3:00 p.m to 4:00 p.m: Pewter City
4:00 p.m to 5:00 p.m: Cerulean City
5:00 p.m. to 6:00 p.m.: Fuchsia City
6:00 p.m. to 7:00 p.m.: Pokémon League
7:00 p.m. to 9:00 p.m.: Pokémon from all previous hours
During the event, remixed versions of the music from the original game arranged by Junichi Masuda will be playing.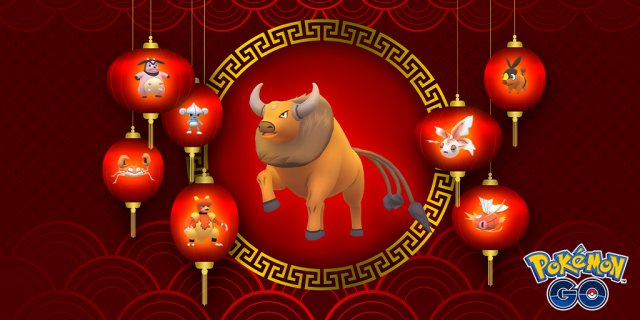 In The Games Department
Pokémon GO
The Lunar New Year Event is rolling out in all regions. This event contains boosts of various Red Pokémon as well as the introduction of Mega Gyarados to the game. This event runs from 10:00 local time to February 14th at 13:00 local time. It also includes a new Timed Research. In addition to this, the Raid Battles have new bosses. We have all details in our section.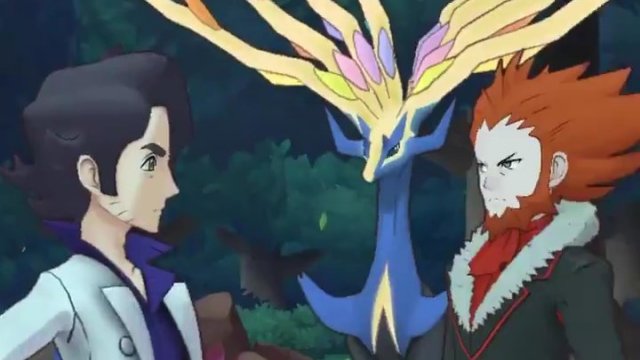 In The Games Department
Pokémon Masters EX
The next event has been announced. This event is a new Legendary Event, Give and Take, and will provide a story featuring Lysandre and Professor Sycamore. It adds the Sync Pair of Professor Sycamore & Xerneas for all players and a Poké Fair scout to get Lysandre & Yveltal. It runs from Thursday, February 11th 2021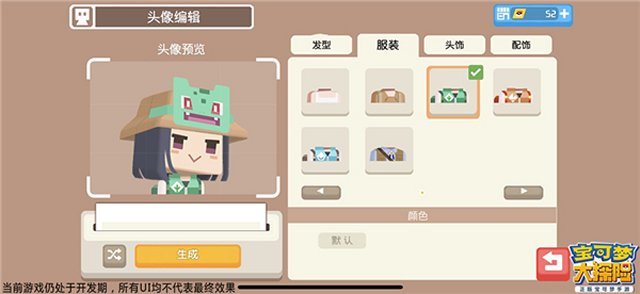 In The Games Department
Pokémon Quest - Chinese Version Approval
Following a long beta in China, Pokémon Quest, known in the region as Pokémon Adventure, has finally been given approval to release. This game is an enhanced version of the Pokémon Quest that was released back in 2018 and provides a variety of new features including Player Customisation and Player VS Player mode. We have all details in our section.