17-03-2016 07:03 GMT / 03:03 EDT by Serebii
This update will be amended throughout the day so be sure to check back. If you have any ideas for the site, be sure to send them in
With the generation continuing and Nationals coming up globally, and the Chatroom has been rife with discussion while the WiFi Chatroom has been a place for battles, trades and Friend Safari hunting, so be sure to visit them. Our Forums have also had these discussion and are a bustling trade and competitive section for the games. Be sure to like our FaceBook Page.
Last Update: 23:12 GMT
Edit @ 08:40: Sales Milestone | Edit @ 10:54: Pokémon Centers | Edit @ 11:18: Episode Pictures | Edit @ 19:02: Nintendo Badge Arcade | Edit @ 19:30: Pokkén Tournament - Early Access Competition Stream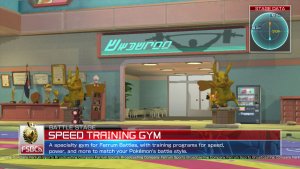 In The Games Department
Pokkén Tournament - Coverage Day 2
It's that time again, as Pokkén Tournament is out on Friday, our coverage will begin. Our copies of the game have arrived and we are making a start on coverage. As usual, I'll be posting the main focal points here as pages get created and progress continues through the game, while more in-depth details go on the discovery thread on the forums. Throughout the coming days, various sections will be updated including details on the cases and other sections will be created as time goes on so keep checking back. Be warned as the Discovery Thread and the site sections will contain spoilers for the story.
07:03: Updated the Stage Listings with full details and screenshots of each stage, as well as stage shapes and size
07:36: Created a page for Cheer Skills
09:16: Created a page detailing Patches & Updates
12:33: Created a fully in-depth section about the Playable Pokémon. This includes data on their moves, how to activate them, and damage done based on the training opponent. Damage will likely vary depending on how your opponent is hit by the move, and any stat boosts/drops. This page will be updated with any balance patches and be tabable between each patch with signs on if the move has been boosted or nerfed from the patch. Currently, there appear to be no differences between Version 1.0 and 1.1. If you spot any mistakes, please contact me.
Edit @ 15:04: The game is now live on the Japanese Wii U eShop, requiring 4233.4MB to download
Edit @ 16:06: Screenshots of each move have been added to the Playable Pokémon section
Edit @ 19:43: Created a full section on the various Support Pokémon. Like the Playable Pokémon section, these pages will note changes to any moves during patches in the future.
Edit @ 21:45: Created a page about Skill Levels
Edit @ 23:12: It is now live on the eShop in mainland Europe. It also has noted on the eShop that there is to be a demo for Pokkén Tournament for players to try the game out. The demo is not currently live on the eShop. We'll provide further details as they come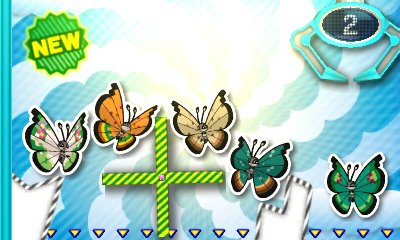 In The Games Department
Nintendo Badge Arcade
The free piece of Nintendo 3DS software, Nintendo Badge Arcade, had its weekly update in Japan. This week it has once again introduced introduced multiple panels of badges of Pokémon to earn. These panels include various more new Pokémon to the ones previously obtainable. We're currently cataloguing all of these badges and will update our Nintendo Badge Arcade section shortly.
Edit @ 19:27: All three panels and 15 badges have been added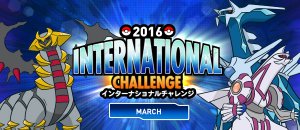 In The Games Department
Pokémon - Battle Competition
Registration for the next Battle Competition has begun. This is the 2016 International Challenge March competition. This competition is a Double Battle competition and runs the current VGC rules. These rules allow for you to use two of the box Legendary Pokémon: Mewtwo, Lugia, Ho-Oh, Groudon, Kyogre, Rayquaza, Dialga, Palkia, Giratina, Reshiram, Zekrom, Kyurem, Xerneas, Yveltal & Zygarde. Registration runs from March 17th to March 24th while battles run from March 25th through March 27th. All entrants get 2000 PokéMiles. It also givse Championship Points to the top players. Championship Points table included in the Battle Competitions page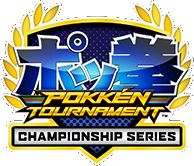 In The Games Department
Pokkén Tournament - Early Access Competition Stream
Last month, many qualifying competitions were held for the Early Access Pokkén Tournament Championships. Today marks the Finals of the Early Access Competition, with players having been trained by various fighting game veterans, being held in Nintendo NY store in New York. The winner of the finals will go on to the Pokémon National Championships in Columbus, Ohio in July where they can face off against other Pokkén Tournament players to try and earn a place at the World Championships. As this competition is being streamed by Nintendo of America, we have embedded the stream in our Pokkén Tournament Championship Series section which begins at 20:00 UTC / 16:00 EDT / 13:00 PDT. Click the image to go to the page

In The Games Department
Pokémon - Worldwide Sales
It has been confirmed that, as of February 29th 2016, Pokémon's main series games have passed the 200 million unit milestone, currently sitting at 201 million units sold in the last 20 years. This includes all main games as well as the recent Virtual Console releases of Pokémon Red, Green, Blue & Yellow. It has also been confirmed that, including spin-off titles, the Pokémon video game franchise has passed 279 million units sold.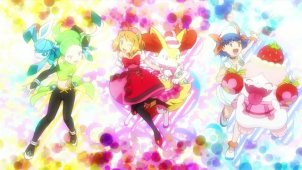 In The Anime Department
Pokémon XY & Z - Episode Pictures
As usual, we have done pictures from the episode that aired in Japan today. This episode features Serena entering the first Master Class Pokémon Showcase. The AniméDex has been updated with the contents of this episode. Click the picture to go to the gallery but be warned however as they contain spoilers.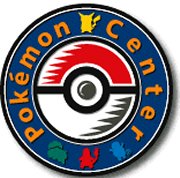 In The Pokémon Department
Pokémon Centers
In the latest issue of Weekly Famitsu, while discussing the recent opening of Pokémon Center Kyoto, it was stated that there are plans for even more Pokémon Center stores in Japan. However, in addition to this, it is stated that their hope is to open some more Pokémon Center stores outside of Japan. Previously, there have only been 2 Pokémon Center stores outside of Japan. The first was in New York, which closed in 2005 to become the Nintendo World store, now Nintendo NY. The second was a pop-up store in Paris to help celebrate Pokémon X & Y back in the Summer of 2014. It's not currently known which countries are being looked at for stores but we'll bring news if and when any comes..