08-02-2018 01:05 GMT / 20:05 EST by Serebii
This update may be amended throughout the day so be sure to check back. If you have any ideas for the site, be sure to send them in
Since the release of Pokémon Ultra Sun & Ultra Moon, the Chatroom & Discord Chat has been rife with discussion while the WiFi Chatroom has been a place for battles & trades, so be sure to visit them. Our Forums have also had these discussion and are a bustling trade and competitive section for the games. Be sure to like our FaceBook Page.
Last Update: 19:57 BST
Edit @ 10:59: Episode Pictures | Edit @ 16:03: Pokémon GO | Edit @ 19:57: International Championships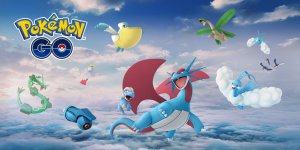 In The Games Department
Pokémon GO
It has been confirmed that more Hoenn Pokémon will begin appearing from tomorrow in the evening in Europe, afternoon in the US, & morning of Saturday in Japan and Australia. These include various Flying-type Pokémon and Dragon-type Pokémon including the Salamence line, Metagross line, Altaria line, Chimecho, Pelipper line and Swellow line, touted as the final wave of Hoenn Pokémon. In addition to this, the Legendary Pokémon Rayquaza will start appearing in Raid Battles until March 16th. Until February 13th, the Hoenn Pokémon will also have increased spawns, with only Generation 3 Pokémon appearing during the time. In addition to this, starting February 9, new special boxes–which include Raid Passes, Incubators, and Star Pieces–will be available in the in-game store until February 23. In addition, Lure Modules will remain activated for six hours until February 23! .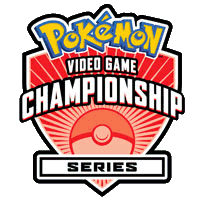 In The Games Department
Pokémon International Championships
Today marks the first day of the second Pokémon Oceania International Championships in Sydney Australia and, like previous events, the event is going to be officially streamed by The Pokémon Company International across two different streams. Each game has got its own individual stream
The Stream will begin shortly before 22:30 GMT / 17:30 EST / 14:30 PST / 09:30 AEST
Click the following links to go to the respective streams
Pokémon Video Game Regional Championships
Pokémon Trading Card Game Regional Championships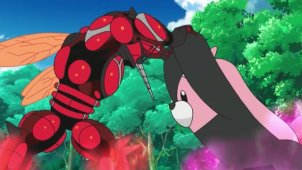 In The Anime Department
Pokémon Sun & Moon - Episode Pictures
As usual, we have done pictures from the episode that aired in Japan today. This episode features Ash & Co. getting called to help protect Alola when a Buzzwole appears from Ultra Space. The AniméDex has been updated with the contents of this episode. Click the picture to go to the gallery but be warned however as they contain spoilers.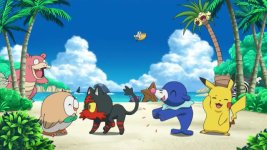 In The Anime Department
Pokémon Sun & Moon - Episode Title
A Japanese TV guide has revealed new episode titles for upcoming episodes of the anime. The first episode is due to air on March 1st 2018 and features Ash encounter groups of Passimian who are feuding with groups on other islands. The second is due to air March 8th 2018 and features the entrance of Ilima
Episode 1007: Ash and Passimian! A Touchdown of Friendship!!
Episode 1008: Ilima and Eevee Have Ilimade Their Entrance!!