18-11-2021 02:09 GMT / 21:09 EST by Serebii
This update will be amended throughout the day so be sure to check back. If you have any ideas for the site, be sure to send them in
Last Update: 23:38 GMT
Edit @ 05:20: Pokémon GO x Ed Sheeran | Edit @ 06:00: Pokémon Masters EX | Edit @ 13:03: Pokémon Brilliant Diamond & Shining Pearl Coverage | Edit @ 18:12: Community Day | Edit @ 23:38: Pokémon GO Special Weekend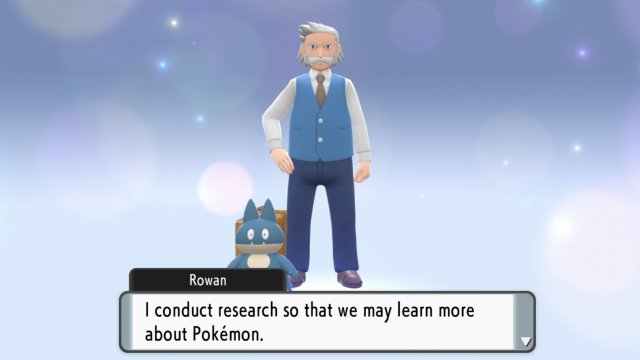 In The Games Department
Pokémon Brilliant Diamond & Shining Pearl Coverage Day 1
With many parts of the world getting their copies today & tomorrow and the eShop now live in some regions, it would be remiss of us to hold off further when so many of you hunger for information. As such, our usual discoveries shall begin. As usual, I'll be posting the main focal points here, while more in-depth details go on the discovery thread on the forums If you want to remain unspoiled, do not click the spoiler tag, nor visit the Brilliant Diamond & Shining Pearl section until you have your game. Don't worry as blatant spoilers will NOT be on the home page.
Edit @ 13:35: We have updated the Generation VIII Pokédex to include moveset and stat data for Brilliant Diamond & Shining Pearl. We'll add more including locations soon
Edit @ 14:14: Created a Unobtainable Pokémon Page
Edit @ 14:51: Updated the Version Exclusives page
Edit @ 15:36: Created a Transfer/Event Only Pokémon Page
Edit @ 16:14: Created a TMs Page. We'll provide locations over the coming days
Edit @ 17:02: Created a Unusable Attacks Page
Edit @ 18:06: Created a Wild Hold Items Page
Edit @ 19:09: Updated the Shiny Pokémon Game Mechanic page with the Shiny Locked Pokémon
Edit @ 19:30: Updated the Sinnoh Pokédex page and included a new page on Other Available Pokémon
Edit @ 20;25: Created a page on New Items
Edit @ 22;16: Created a page on Moveset Changes for Pokémon in Sword & Shield and Brilliant Diamond & Shining Pearl
Edit @ 23:07: The game is now live on the European eShop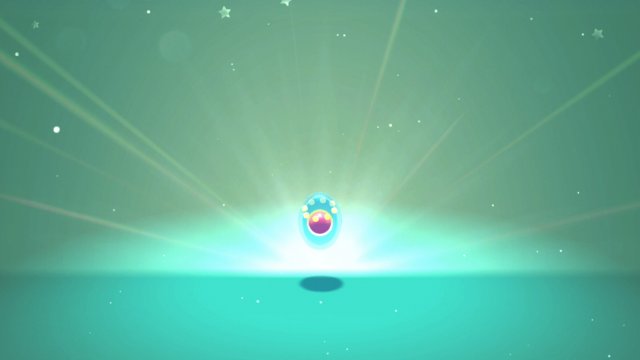 In The Games Department
Pokémon Brilliant Diamond & Shining Pearl - Internet Events
The first distributions are now live for Pokémon Brilliant Diamond & Shining Pearl. From now until February 21st you can receive Manaphy's Egg and the clothes for protagonists wore in Pokémon Platinum through Mystery Gift. Mystery Gift is unlocked either at Jubilife TV Station, or when you get the third badge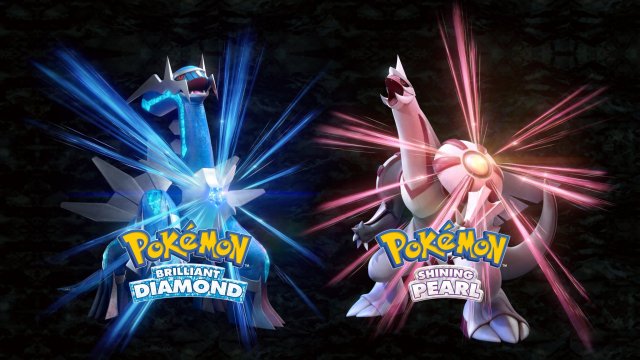 In The Games Department
Pokémon Brilliant Diamond & Shining Pearl
Another patch has been released for Pokémon Brilliant Diamond & Shining Pearl, bringing the game up to Version 1.1.1. This update provides an optimisation of the Version 1.1 update data that dropped last week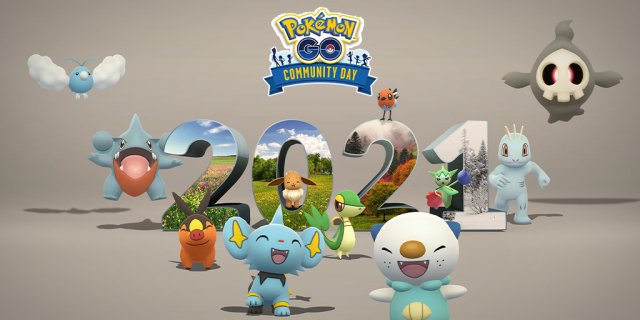 In The Games Department
Pokémon GO
Niantic have announced the next Pokémon GO Community Day on December 18th & 19th will focus on all the Pokémon from 2021, with the 2020 ones appearing in Eggs and raids. There will be 50% Hatch Distance, 2* Catch Experience, 2 * Catch Stardust, and from December 17th to December 19th you'll have a 25% reduced cost for trades and an extra special trade a day
Machop, Roselia, Swablu, Gible, Snivy and Fletchling will spawn more on December 18th while Eevee, Duskull, Shinx, Tepig and Oshawott will on Sunday
Charmander, Weedle, Abra, Gastly, Rhyhorn, Magikarp, Porygon, Elekid, Magby, Seedot, Piplup and Budew will be in 2km Eggs and Charmander, Weedle, Abra, Gastly, Rhyhorn, Magikarp, Porygon, Electabuzz, Magmar, Seedot, and Piplup will be in raids
There will be special Timed Research and a Special Research story
Field Research will give you Mega Energy for Charizard, Beedirll, Gengar, Gyardos and Altaria The Community Day runs at 11am to 5pm in each local time zone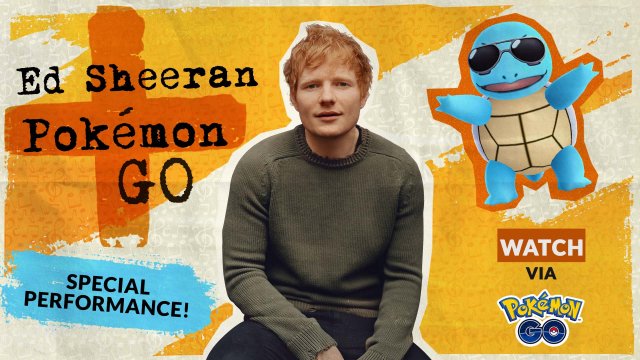 In The Games Department
Pokémon GO
The first Pokémon GO Special Performance has been announced. On November 22nd at 19:00 UTC, a special performance by Ed Sheeran will be accessible via the in-game news untl 21:00 UTC on November 30th. This will feature the songs "Perfect", "Bad Habits", "Overpass Graffiti", "Thinking Out Loud", "First Time", "Shivers",. Alongside this, Squirtle in Sunglasses will make its return to Pokémon GO and the song Overpass Graffiti will play every night. The Water-type Starters will also be spawning more frequently in the wild and a new avatar item will be available, alongside some stickers.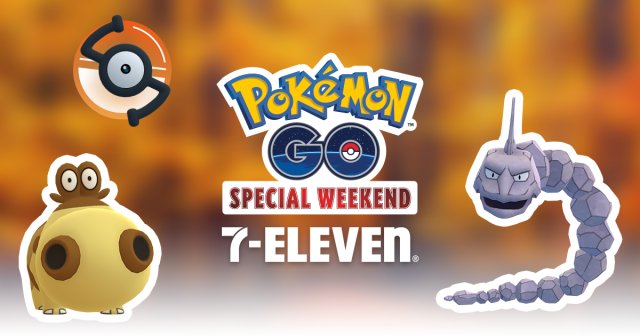 In The Games Department
Pokémon GO
The Special Weekend event has been announced for 7-11 stores in Mexico. Running on December 11th like the others in Japan, you'll be able to get a ticket when you purchase over $50 of Agua Purificada 7-Select at the store.
This event features increased spawns of Pokémon including Geodude, Baltoy, Aron, Numel, Hippopotas, Bronzor, Shuckle and Onix with Unown S & E appearing. There will also be Timed Research to get encounters with Geodude, Graveler, Golem, Onix, Bronzor, Shuckle, as well as giving Mega Steelix Energy.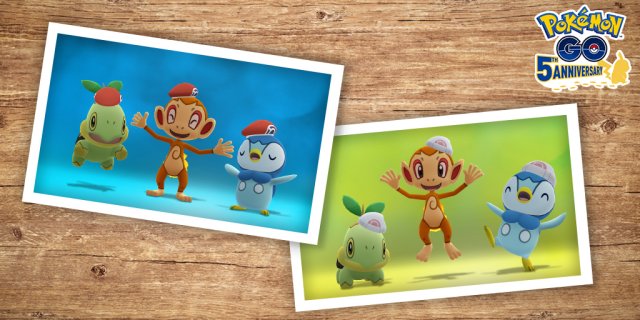 In The Games Department
Pokémon GO
The Pokémon GO Pokémon Brilliant Diamond & Shining Pearl Celebration Event Part 2: Shining Pearl event is now rolling out in Asia Pacific regions. This event runs from 10:00 local time until 10:00 local time on November 21st and features a variety of spawns of Pokémon native to the Sinnoh region alongside the Sinnoh Starters wearing the hats of Dawn and Lucas. We have adding all details of the event in our Pokémon Brilliant Diamond & Shining Pearl Celebration Event Part 2: Shining Pearl section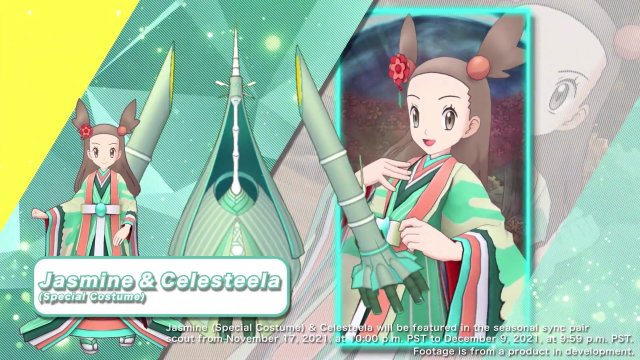 In The Games Department
Pokémon Masters
The final part of the Poké War Games event is now live in Pokémon Masters EX. This gives players a new key to get another story of your choice as well as a new battle challenge. Alongside this, a new Seasonal Scout is now live which adds the Sync Pair of Jasmine & Celesteela/
We're currently compiling all details in our Poké War Games event section