Friday: New Pokémon to be Revealed Next Week?
30-04-2010- 09:44 BST / 04:44 EDT by Serebii
And so, the news lull begins to end. With HeartGold & SoulSilver behind us and Black & White in front of us, the Chatroom & WiFi Chatroom have been booming with discussion & trade respectively so be sure to visit them.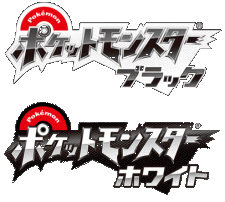 In The Games Department
New Pokémon to be Revealed Next Week?
The first details of next week's Pokémon Sunday episode have been revealed, due to air on May 9th JST. The episode is called Baba Takes On Battle Practice! & New Pokemon - XX (馬場隊員がバトル修行に挑む!&新ポケモンの××) which indicated that a New Pokémon shall be revealed. However, Pokémon Sunday very rarely reveals things first so it may be a misinterpretation. We could also just get a sihlouette. In addition to this, yaminokame has informed me that in the variety show part, a person called Baba lost his Rayquaza in a battle and he theorises that the new Pokémon is a new Pokémon in his team, plus the synopsis of the episode makes no mention of an announcement. We're currently unsure as to the likelihood of either possibility but as always, the prospects of brand new Pokémon are exciting which is why I'm informing you like this but it is still best not to get your hopes up. We'll bring details and confirmation either way as soon as we can so be sure to check back.