Unlike previous Pokémon games, Pokémon Masters' battle system is a real-time system rather than turn based. As the battle progresses, the move gauge increases and when full, players can select a move from their Pokémon. Each Pokémon can have a selection of up to 4 moves, but with slots being taken up by slots of Support from the trainers. Each Pokémon move requires a certain amount of the Pokémon's Energy gauge
The trainer support can do things such as increase the Pokémon's stats or heal.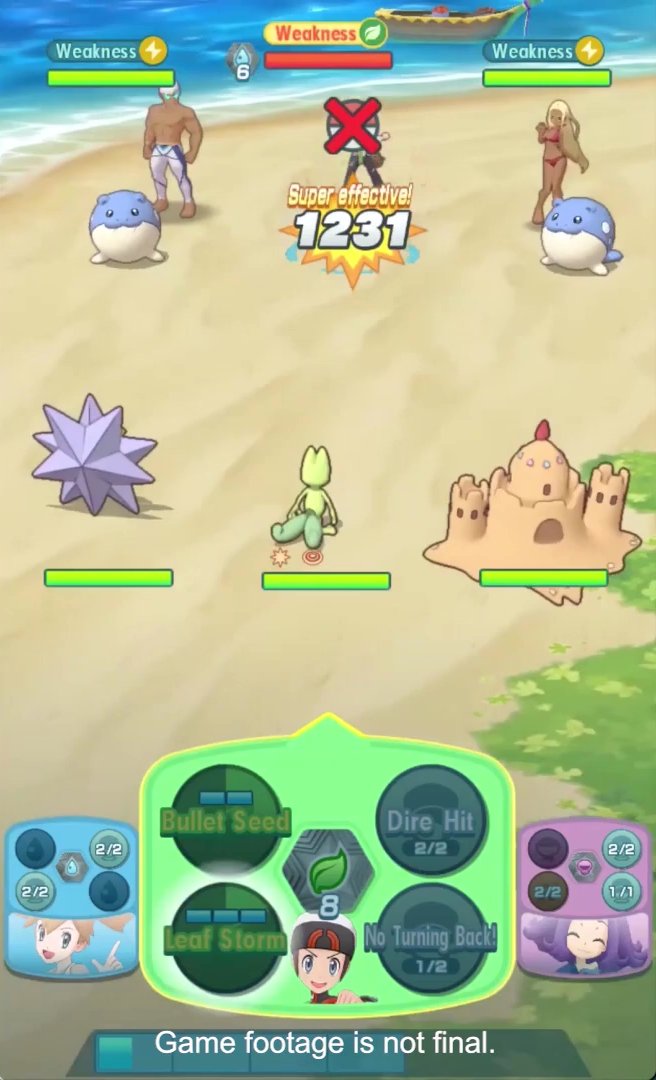 Unity Moves are a special battle feature that occurs with the 3 on 3 mode. If all players have built up the gauge, they can unleash a special Unity Attack. This has all three of the Pokémon attack together with an even stronger attack than Sync Moves
Unity Moves can only be used in Co-Op Battles.