Korrina

Picture
Name
Role
Base Rarity


Korrina
Strike
☆☆☆
Obtaining Methods
Pokédex Entry
Flavor Text
Korrina
A lively Gym Leader who speeds around on roller skates, she is known as the Mega Evolution successor in her native Kalos.
Korrina
Sygna Suit
Korrina is back in a sygna suit, and she's full of fighting spirit. She and her shy partner Marshadow are so in sync that they shadow each other in perfect unison
Mindscape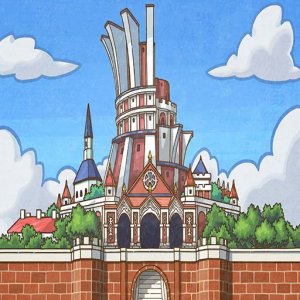 Korrina's Pokémon
Korrina & Lucario

Picture
Name
Focal Move Type
Weakness

English:
Lucario
Japan:
Lucario
ルカリオ
French:
Lucario
German:
Lucario
Korean:
루카리오

Passive Skills
Unflappable: Prevents the user from flinching.
Theme Skills
Fighting Strike - Raises allies's Attack and Sp. Atk by 15 when using Fighting-type attacks
Kalos: Raises allies's Attack and Sp. Atk by 2
Gym Leader: Raises allies's Attack and Sp. Atk by 2
Passionate Spirit: Raises allies's Attack and Sp. Atk by 2.
Expedition Skills
Fiery + 1
Soothing + 1
Standard Max Level (Lv. 150) Stats
HP
Attack
Defense
Sp. Atk
Sp. Def
Speed
520
403
149
377
123
202
4 Star Stats
560
423
169
397
143
222
5 Star Stats
600
443
189
417
163
242
5 Star Max Potential Stats
640
463
209
437
183
262
Moves
Name
Type
Category
Max Power
Accuracy
Move Slots
Target
Vacuum Wave
20-24
100
1 (Gauge)
Opponent
No additional effect
Dire Hit
2 (Max Uses)
Self
Raises the user's critical hit rate
Close Combat
124-148
100
3 (Gauge)
Opponent
Lowers the user's Defense and Sp. Def
Skate On Through!
2 (Max Uses)
Self
Raises the user's Attack. Drastically raises the user's Speed
Sync Moves
Name
Type
Category
Max Power
Target
Give-It-All-Ya-Got Power-Up Punch
160-192
Opponent
Become Mega Lucario
EX Sync Effect: Move targets all Opponents
Korrina & Lucario (Mega Lucario)

Picture
Name
Focal Move Type
Weakness

English:
Lucario
Japan:
Lucario
ルカリオ
French:
Lucario
German:
Lucario
Korean:
루카리오

Passive Skills
Unflappable: Prevents the user from flinching.
Theme Skills
Fighting Strike - Raises allies's Attack and Sp. Atk by 15 when using Fighting-type attacks
Kalos: Raises allies's Attack and Sp. Atk by 2
Gym Leader: Raises allies's Attack and Sp. Atk by 2
Passionate Spirit: Raises allies's Attack and Sp. Atk by 2.
Expedition Skills
Fiery + 1
Soothing + 1
Standard Max Level (Lv. 150) Stats
HP
Attack
Defense
Sp. Atk
Sp. Def
Speed
520
483
149
377
123
242
4 Star Stats
560
503
169
397
143
262
5 Star Stats
600
523
189
417
163
282
5 Star Max Potential Stats
640
551
209
437
183
310
Moves
Name
Type
Category
Max Power
Accuracy
Move Slots
Target
Power-Up Punch
30-36
100
2 (Gauge)
Opponent
Raises the user's Attack
Dire Hit
2 (Max Uses)
Self
Raises the user's critical hit rate
Close Combat
124-148
100
3 (Gauge)
Opponent
Lowers the user's Defense and Sp. Def
Skate On Through!
2 (Max Uses)
Self
Raises the user's Attack. Drastically raises the user's Speed
Sync Moves
Name
Type
Category
Max Power
Target
Give-It-All-Ya-Got Power-Up Punch
160-192
Opponent
Become Mega Lucario
Sync Grid
| | | | | |
| --- | --- | --- | --- | --- |
| Name | Effect | Energy Requirement | Sync Orb Requirement | Sync Move Level Requirement |
| HP + 10 | HP + 10 | 0 | 5 | 1 |
| Attack + 5 | Attack + 5 | 0 | 5 | 1 |
| Defense + 5 | Defense + 5 | 0 | 5 | 1 |
| Sp. Atk + 5 | Sp. Atk + 5 | 0 | 5 | 1 |
| Sp. Def + 5 | Sp. Def + 5 | 0 | 5 | 1 |
| Speed + 5 | Speed + 5 | 0 | 5 | 1 |
| Sp. Atk + 5 | Sp. Atk + 5 | 2 | 24 | 1 |
| Vacuum Wave: Power 5 | Vacuum Wave: Power Up 5 | 2 | 24 | 1 |
| Vacuum Wave: Power 5 | Vacuum Wave: Power Up 5 | 2 | 24 | 1 |
| Power-Up Punch: Power 6 | Power-Up Punch: Power Up 6 | 3 | 36 | 1 |
| Attack + 5 | Attack + 5 | 2 | 24 | 1 |
| Vacuum Wave: Power 5 | Vacuum Wave: Power Up 5 | 3 | 36 | 1 |
| Power-Up Punch: Power 6 | Power-Up Punch: Power Up 6 | 3 | 36 | 2 |
| Attack + 5 | Attack + 5 | 3 | 36 | 2 |
| Vacuum Wave: Move Gauge Refresh 9 | Move: Vacuum Wave Charges the user's move gauge by one when a move is successful. | 7 | 84 | 2 |
| Power-Up Punch: Power 6 | Power-Up Punch: Power Up 6 | 3 | 36 | 3 |
| Power-Up Punch: Move Gauge Refresh 3 | Move: Power-Up Punch Has a moderately good chance of charging the user's move gauge by one when a move is successful. | 5 | 60 | 3 |
| Attack + 5 | Attack + 5 | 2 | 24 | 1 |
| Speed + 5 | Speed + 5 | 2 | 24 | 1 |
| Close Combat: Power 4 | Close Combat: Power Up 4 | 4 | 48 | 1 |
| Speed + 5 | Speed + 5 | 2 | 24 | 1 |
| Close Combat: Move Gauge Refresh 3 | Move: Close Combat Has a moderately good chance of charging the user's move gauge by one when a move is successful. | 6 | 72 | 1 |
| Close Combat: Power 4 | Close Combat: Power Up 4 | 4 | 48 | 1 |
| Close Combat: Power 4 | Close Combat: Power Up 4 | 4 | 48 | 2 |
| Speed + 10 | Speed + 10 | 4 | 48 | 2 |
| Stamina Reserves 6 | Once per battle, charges the user's move gauge by six when the user is in a pinch. | 10 | 120 | 2 |
| Close Combat: Power 4 | Close Combat: Power Up 4 | 4 | 48 | 3 |
| Skate On Through!: Berserker 1 | Move: Skate On Through! Raises the user's Attack when a move is successful. | 6 | 72 | 3 |
| Sp. Def + 5 | Sp. Def + 5 | 2 | 24 | 1 |
| Sp. Def + 10 | Sp. Def + 10 | 4 | 48 | 1 |
| Dire Hit: MP Refresh 2 | Move: Dire Hit Has a moderate chance of restoring one MP of the move used if the move is successful. | 7 | 84 | 1 |
| Defense + 5 | Defense + 5 | 2 | 24 | 1 |
| Power-Up Punch: Mad Strength 4 | Move: Power-Up Punch Has a good chance of raising the Pokémon's Attack when one of its attacks is successful. | 10 | 120 | 2 |
| HP + 20 | HP + 20 | 4 | 48 | 2 |
| Defense + 10 | Defense + 10 | 4 | 48 | 2 |
| Fierce Entry 1 | Raises the user's Attack when the Pokémon enters a battle. | 10 | 120 | 3 |
| Power Reserves 5 | Powers up moves in a pinch. | 10 | 120 | 3 |
| Speed + 5 | Speed + 5 | 2 | 24 | 1 |
| Attack + 10 | Attack + 10 | 5 | 60 | 1 |
| Skate On Through!: MP Refresh 2 | Move: Skate On Through! Has a moderate chance of restoring one MP of the move used if the move is successful. | 7 | 84 | 1 |
| Speed + 5 | Speed + 5 | 2 | 24 | 1 |
| HP + 30 | HP + 30 | 8 | 96 | 2 |
| Defense + 10 | Defense + 10 | 4 | 48 | 2 |
| Sp. Def + 10 | Sp. Def + 10 | 5 | 60 | 2 |
| Boiling Point 6 | Once per battle, radically raises the user's Attack when in a pinch. | 10 | 120 | 3 |
| Close Combat: Stat's Quo 3 | Move: Close Combat Has a moderately good chance of returning the user's lowered stats to normal when a move is successful. | 10 | 120 | 3 |
| Give-It-All-Ya-Got Power-Up Punch: Power 25 | Give-It-All-Ya-Got Power-Up Punch: Power Up 25 | 5 | 60 | 3 |
| Give-It-All-Ya-Got Power-Up Punch: Power 25 | Give-It-All-Ya-Got Power-Up Punch: Power Up 25 | 5 | 60 | 3 |
Korrina Sygna Suit

Picture
Name
Role
Base Rarity


Korrina
Tech
☆☆☆☆☆
Mindscape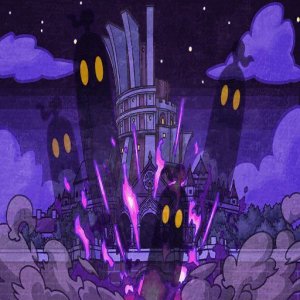 Korrina & Marshadow

Picture
Name
Focal Move Type
Weakness

English:
Marshadow
Japan:
Marshadow
マーシャドー
French:
Marshadow
German:
Marshadow
Korean:
마샤도

Passive Skills
Good Form: The more the user's stats are raised, the more it powers up the user's moves.
Better Prepared 9: Powers up the user's moves when none of the target's stats are raised.
Fortuitous 9: Raises one of the user's following stats by one stat rank at random when its attack move is successful: Attack, Defense, Sp. Atk, Sp. Def, Speed, accuracy, or evasiveness.
Theme Skills
Ghost TechRaises allies's Attack and Sp. Atk by 12 when using Ghost-type attacks. Raises the maximum HP of all allied sync pairs by 12
Kalos: Raises allies's Attack and Sp. Atk by 1. Raises the maximum HP of all allied sync pairs by 1
Sygna Suit: Raises allies's Attack and Sp. Atk by 1. Raises the maximum HP of all allied sync pairs by 1
Passionate Spirit: Raises allies's Attack and Sp. Atk by 1. Raises the maximum HP of all allied sync pairs by 1
Expedition Skills
Soothing + 2
Standard Max Level (Lv. 150) Stats
HP
Attack
Defense
Sp. Atk
Sp. Def
Speed
681
472
212
355
212
410
5 Star Max Potential Stats
781
512
252
395
252
450
Moves
Name
Type
Category
Max Power
Accuracy
Move Slots
Target
Spectral Thief
85-102
100
2 (Gauge)
3 (Max Uses)
Opponent
Returns the target's raised stats to normal and raises the user's stats by the same amount.
Dire Hit All +
2 (Max Uses)
All allies
Sharply raises the critical hit rate of all allied sync pairs
Shadow Punch
45-54
2 (Gauge)
Opponent
Never misses
Greater Heights!
1 (Max Uses)
Self
Raises the user's Attack by 4 stat ranks. Raises the user's Speed and evasiveness by 3 stat ranks.
Sync Moves
Name
Type
Category
Max Power
Target
Shadow-Shrouded Spectral Thief
200-240
Opponent
This attack's power increases when none of the target's stats are raised.
EX Sync Effect: Power * 1.5
Sync Grid
| | | | | |
| --- | --- | --- | --- | --- |
| Name | Effect | Energy Requirement | Sync Orb Requirement | Sync Move Level Requirement |
| HP 10 | HP 10 | 0 | 5 | 1 |
| Attack 5 | Attack 5 | 0 | 5 | 1 |
| Defense 5 | Defense 5 | 0 | 5 | 1 |
| Attack 5 | Attack 5 | 0 | 5 | 1 |
| Sp. Def 5 | Sp. Def 5 | 0 | 5 | 1 |
| Speed 5 | Speed 5 | 0 | 5 | 1 |
| Attack 5 | Attack 5 | 2 | 24 | 1 |
| HP 10 | HP 10 | 2 | 24 | 1 |
| Speed 5 | Speed 5 | 2 | 24 | 1 |
| Defense 5 | Defense 5 | 2 | 24 | 1 |
| Spectral Thief: Move Gauge Refresh 3 | Move: Spectral Thief Has a chance (40%) of charging the user's move gauge by one when a move is successful. | 7 | 84 | 1 |
| Spectral Thief: Power 4 | Spectral Thief: Power Up 4 | 3 | 36 | 2 |
| Spectral Thief: Power 4 | Spectral Thief: Power Up 4 | 3 | 36 | 1 |
| Spectral Thief: Power 4 | Spectral Thief: Power Up 4 | 3 | 36 | 2 |
| Fortuitous 9 | Raises one of the user's following stats by one stat rank at random when its attack move is successful: Attack, Defense, Sp. Atk, Sp. Def, Speed, accuracy, or evasiveness. | 9 | 108 | 3 |
| Sync Reload 9 | Restores one MP for the user's PokÊmon after using the user's sync move. | 10 | 120 | 2 |
| Furious Brawn | The more the user's Attack is raised, the more it powers up the user's moves. | 10 | 120 | 3 |
| Speed 5 | Speed 5 | 2 | 24 | 1 |
| Attack 5 | Attack 5 | 2 | 24 | 1 |
| HP 10 | HP 10 | 2 | 24 | 1 |
| Shadow Punch: Power 4 | Shadow Punch: Power Up 4 | 3 | 36 | 2 |
| Shadow Punch: Power 4 | Shadow Punch: Power Up 4 | 3 | 36 | 1 |
| Shadow Punch: Power 4 | Shadow Punch: Power Up 4 | 3 | 36 | 2 |
| Shadow Punch: Superduper Effective 3 | Move: Shadow Punch Powers up moves that are super effective. | 8 | 96 | 2 |
| Shadow Punch: Move Gauge Refresh 9 | Move: Shadow Punch Charges the user's move gauge by one when its move is successful. | 10 | 120 | 3 |
| Shadow Punch: Hit Reload 4 | Move: Shadow Punch Has a chance (50%) of restoring one MP for the user's PokÊmon when the user's move is successful. | 10 | 120 | 3 |
| Sp. Def 5 | Sp. Def 5 | 2 | 24 | 1 |
| Defense 5 | Defense 5 | 2 | 24 | 1 |
| Shadow Punch: Power 4 | Shadow Punch: Power Up 4 | 3 | 36 | 1 |
| Speed 5 | Speed 5 | 2 | 24 | 1 |
| Shadow Punch: Power 4 | Shadow Punch: Power Up 4 | 3 | 36 | 2 |
| Greater Heights!: MP Refresh 2 | Move: Greater Heights! Has a chance (30%) of restoring one MP of the user's move when that move is successful. | 7 | 84 | 2 |
| Fortuitous 9 | Raises one of the user's following stats by one stat rank at random when its attack move is successful: Attack, Defense, Sp. Atk, Sp. Def, Speed, accuracy, or evasiveness. | 9 | 108 | 3 |
| Speed 20 | Speed 20 | 7 | 84 | 2 |
| Greater Heights!: Slippery 2 | Move: Greater Heights! Raises the user's evasiveness by 2 stat ranks when its move is successful. | 10 | 120 | 3 |
| Attack 5 | Attack 5 | 2 | 24 | 1 |
| Defense 5 | Defense 5 | 2 | 24 | 1 |
| Speed 5 | Speed 5 | 2 | 24 | 1 |
| Spectral Thief: Power 4 | Spectral Thief: Power Up 4 | 3 | 36 | 1 |
| Dire Hit All +: MP Refresh 2 | Move: Dire Hit All + Has a chance (30%) of restoring one MP of the user's move when that move is successful. | 7 | 84 | 1 |
| Fierce Entry 1 | Raises the user's Attack by 1 stat rank when it enters a battle. | 8 | 96 | 1 |
| Spectral Thief: Power 4 | Spectral Thief: Power Up 4 | 3 | 36 | 2 |
| Better Prepared 3 | Powers up the user's moves when none of the target's stats are raised. | 8 | 96 | 2 |
| Attack 20 | Attack 20 | 7 | 84 | 2 |
| Rising Tide | The more the user's stats are raised, the more it powers up the user's sync move. | 10 | 120 | 3 |
| Quick Tempo | Applies the Move Gauge Acceleration effect to the allied field of play the first time the user enters a battle each battle. | 10 | 120 | 3 |
| Shadow-Shrouded Spectral Thief: Power 25 | Shadow-Shrouded Spectral Thief: Power Up 25 | 5 | 60 | 3 |
| Shadow-Shrouded Spectral Thief: Power 25 | Shadow-Shrouded Spectral Thief: Power Up 25 | 5 | 60 | 3 |