31-08-2017 07:09 BST / 02:09 EDT by Serebii
This update may be amended throughout the day so be sure to check back. If you have any ideas for the site, be sure to send them in
Since the reveal of Pokémon Ultra Sun & Ultra Moon, the Chatroom & Discord Chat has been rife with discussion while the WiFi Chatroom has been a place for battles & trades, so be sure to visit them. Our Forums have also had these discussion and are a bustling trade and competitive section for the games. Be sure to like our FaceBook Page.
Last Update: 14:03 BST
Edit @ 07:20: Pokémon Duel Update | Edit @ 07:38: Pokémon Super Mystery Dungeon Patch | Edit @ 08:21: Pokémon Shuffle Event | Edit @ 12:02: Episode Pictures | Edit @ 14:03: Pokémon GO Legendary Beasts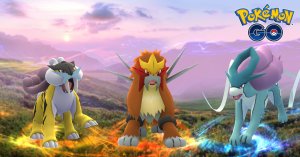 In The Games Department
Pokémon GO
The Legendary Beasts, Raikou, Entei & Suicune are to hit Pokémon GO today in Raid Battles. Starting today until September 30th, Raikou will be found in America, Entei in Europe & Africa and Suicune in Asia and Australia. Then, on September 30th, they will move to the next location and then again on October 31st so all players will have a month to get each beast. EX Raid Battles are now also commencing in Pokémon GO with EX Raid Passes being distributed from September 6th as part of a field test where Niantic are to be testing eligibility, frequency, times and locations which will be fluctuating during the test.
As such, we have updated our full Pokémon Listings with details on Raikou, Entei & Suicune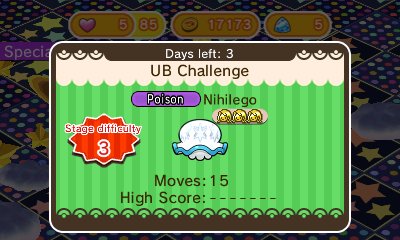 In The Games Department
Pokémon Shuffle - Events
A new challenge has begun on Pokémon Shuffle. This is the first of the Ultra Beast challenges. These stages require you to beat Stage 300 to activate. They don't allow items and only can be played 3 times overall.
This stage is the stage for Nihilego and runs until September 3rd 2017
All of these require the version 1.4.20 to download. Our Pokémon listings have been updated with these Pokémon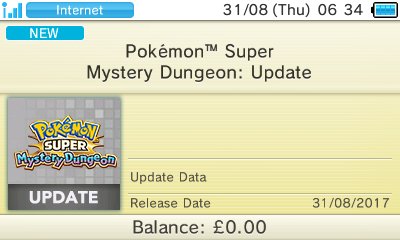 In The Games Department
Pokémon Super Mystery Dungeon
A new update has been released for the 3DS game Pokémon Super Mystery Dungeon. This patch requires 261 blocks in America & Europe and 69 blocks in Japan and keeps the game at Version 1.0. This patch fixes a few bugs in the game and removes the Meowth's Theater online support for the game.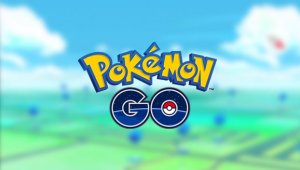 In The Games Department
Pokémon GO
The next patch has finally been announced for Pokémon GO. This patch started rolling out on Android devices last week but got halted after it had a massive glitch in it but is now rolling out again. This patch brings the game to version 1.43.1 and adds a variety of features:
Added the ability to view the number of Trainers entered, and preparing, for a Raid Battle before using a Raid Pass.
Improved Pokémon Collection screen search functionality by allowing Trainers to search through their Pokémon's moves using the @ character.
Resolved a bug which caused the Raid Boss to always break free from the last Premier Ball.
Resolved a bug that prevented Trainers from seeing they'd received double XP from Raid Battles when using a Lucky Egg..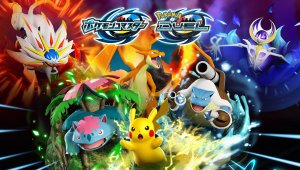 In The Games Department
Pokémon Duel - Balance Patch
Tomorrow, a new version of Pokémon Duel is being uploaded following the weekly maintenance. This update is Version 4.0.2 and includes a variety of changes. First it will add a special Monthly Check In Bonus where you get more rewards for routinely playing the game. Finally, some figures are set to be updated
Tyranitar
Increased wheel size of Earthquake
Decreased wheel size of Miss
Increased power of Crunch from 60 to 70
Haunter
Removed Eerie Light move and replaced it with Toxic
Mightyena
Increased power of Crunch from 50 to 70
Removed Bite and replaced it with Ice Fang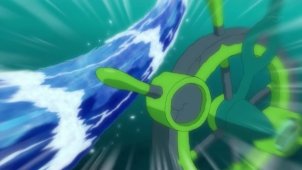 In The Anime Department
Pokémon Sun & Moon - Episode Pictures
As usual, we have done pictures from the episode that aired in Japan today. This episode features Lana trying to master the Water-type Z-Move, Hydro Vortex. The AniméDex has been updated with the contents of this episode. Click the picture to go to the gallery but be warned however as they contain spoilers.