When you arrive at Pal Park for the first time, Professor Oak gives you the PokéRadar and Pokétch feature 20. The PokéRadar allows you to guarantee a Wild Pokémon appearence. However with the National Dex in your possession you will be able to find Pokémon that aren't in the Sinnoh Dex. The way the PokéRadar works is that when you use it in Grass without your bike, you will see the grass start to rustle. Go to it and you will have a Wild Pokémon encounter. However this does not guarantee that you battle the old Pokémon, you can battle any Pokémon in the route.
There is a way to determine it however. The more the bush rustles, the rarer the Pokémon. If the bit of grass also shines, it means a Shiny Pokémon is lurking so be sure to get that

However you do not have to worry if you find an old one, if you battle the Pokémon and accidentally faint it, you will get another chance at it when the PokéRadar goes off again immediately after battle for a good few times. This also helps you to get a specific Gender if for example you are hunting for a Male Kirlia or a Female Snorunt for evolutionary purposes.

Function 20 of the Pokétch also works utilising this. It displays the biggest streak you have had battling Wild Pokémon found with the PokéRadar, just for bragging rights.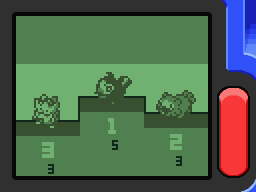 This feature is highly useful and will help you fill your National Pokédex as there are a good number of Pokémon available only this way as are their evolutions.

Below are all the PokéRadar-Exclusive Pokémon and the routes/areas they reside in: