Pokemon GO Fest 2021

Release Dates:

July 17th 2021

Cost:
$4.99


Pokémon GO Fest 2021 is another global GO Fest event during the unprecedented times and runs, once again, over two days. FThis event is said to be big to celebrate Pokémon's 25th anniversary and Pokémon GO's 5th anniversary with Day 1 being focused on catching PokĂ©mon with a Special Research that focuses around Mythical Pokémon and music. Standard spawns are available for all players while Special Research and Incense Spawns are only available for ticketed players

Day 1 and Day 2 ran different concepts.
Event Effects
Effect
Type
Lure Module
3 Hours
Egg Distance
50%
Shiny Rate
Increased
Ticket Holders Only
Special Trade
6 Per Day
Special Photobomb after Research
*2
Team GO Rocket Balloons
Every 2 Hours
Spawn Increases
Spawn Increases in Entire Event
Specific Egg Hatches
Photobombs
No.
Pic
Name
Type
#025
Pikachu
After completing Special Research & Chosen in Branch
#025
Pikachu
After completing Special Research & Chosen in Branch
Boosted Incense Spawns
Spawn Increases Throughout Jungle Habitat
Time Slot: 20:00 UTC (July 16th) / 00:00 UTC / 04:00 UTC / 08:00 UTC / 12:00 UTC / 16:00 UTC / 20:00 UTC / 00:00 UTC
Boosted Incense Spawns
Spawn Increases Throughout Desert Mountain Habitat
Time Slot: 21:00 UTC (July 16th) / 01:00 UTC / 05:00 UTC / 09:00 UTC / 13:00 UTC / 17:00 UTC / 21:00 UTC / 01:00 UTC
Boosted Incense Spawns
Spawn Increases Throughout Ocean Beach Habitat
Time Slot: 22:00 UTC (July 16th) / 02:00 UTC / 06:00 UTC / 10:00 UTC / 14:00 UTC / 18:00 UTC / 22:00 UTC / 02:00 UTC
Boosted Incense Spawns
Spawn Increases Throughout Cave Habitat
Time Slot: 23:00 UTC (July 16th) / 03:00 UTC / 07:00 UTC / 11:00 UTC / 15:00 UTC / 19:00 UTC / 23:00 UTC / 03:00 UTC
Boosted Incense Spawns
Special Move When Evolved/Caught
New Pokémon in Event
New Shiny Pokémon In Event
Event Specific Raid Battles
No.
Pic
Name
Type
Rank
Max. CP At Capture
#077
Ponyta

☆
#263
Zigzagoon

☆
#633
Deino

☆
#110
Weezing
☆☆☆

| | |
| --- | --- |
| Normal: | 1310 |
| Boosted: | 1637 |

#237
Hitmontop

☆☆☆

| | |
| --- | --- |
| Normal: | 1232 |
| Boosted: | 1540 |

#408
Cranidos

☆☆☆

| | |
| --- | --- |
| Normal: | 1040 |
| Boosted: | 1300 |
Special Research Introduced in Event
The Melody Pokemon
1 / 11
Earn a heart with your buddy

| | |
| --- | --- |
| | Incense * 1 |

| | |
| --- | --- |
| | Stardust * 500 |
| | Super Incubator * 1 |
| | Poke Ball * 50 |

Use an Incense

| | |
| --- | --- |
| | Poke Ball * 50 |

Catch 10 Pokémon
Branched Choices

Pikachu Rock Star
Pikachu Pop Star
Pikachu Rock Star
3 / 11
Hatch an Egg

| | |
| --- | --- |
| | Great Ball * 25 |

| | |
| --- | --- |
| | Razz Berry * 10 |
| | Pikachu Encounter |
| | Pinap Berry * 10 |

Catch 20 Pokémon

| | |
| --- | --- |
| | Stardust * 500 |

Take a Snapshot
Pikachu Pop Star
3 / 11
Hatch an Egg

| | |
| --- | --- |
| | Great Ball * 25 |

| | |
| --- | --- |
| | Razz Berry * 10 |
| | Pikachu Encounter |
| | Pinap Berry * 10 |

Catch 20 Pokémon

| | |
| --- | --- |
| | Stardust * 500 |

Take a Snapshot
Branched Choices

Galarian Zigzagoon
Galarian Ponyta
Galarian Zigzagoon
5 / 11
Use 15 Berries to help catch Pokémon

| | |
| --- | --- |
| | Poke Ball * 25 |

| | |
| --- | --- |
| | Razz Berry * 10 |
| | Zigzagoon Encounter |
| | Incense * 1 |

Make 3 Curveball Throws
Make 3 Nice Throws in a row

| | |
| --- | --- |
| | Stardust * 500 |

Galarian Ponyta
5 / 11
Use 15 Berries to help catch Pokémon

| | |
| --- | --- |
| | Poke Ball * 25 |

| | |
| --- | --- |
| | Razz Berry * 10 |
| | Ponyta Encounter |
| | Incense * 1 |

Make 3 Curveball Throws
Make 3 Nice Throws in a row

| | |
| --- | --- |
| | Stardust * 500 |

Branched Choices

Flygon
Gardevoir
Flygon
7 / 11
Take a Snapshot

| | |
| --- | --- |
| | Incense * 1 |

| | |
| --- | --- |
| | Stardust * 500 |
| | Flygon Encounter |
| | Rare Candy * 3 |

Walk 1 km
Use an Incense

| | |
| --- | --- |
| | Ultra Ball * 20 |

Gardevoir
7 / 11
Take a Snapshot

| | |
| --- | --- |
| | Incense * 1 |

| | |
| --- | --- |
| | Stardust * 500 |
| | Gardevoir Encounter |
| | Rare Candy * 3 |

Walk 1 km
Use an Incense

| | |
| --- | --- |
| | Ultra Ball * 20 |

8 / 11
Power up Pokémon 3 times

| | |
| --- | --- |
| | Star Piece * 1 |

Max Potion * 3
Trapinch Candy * 20
If Flygon Chosen
Ralts Candy * 20
If Gardevoir Chosen
Max Revive * 3

Evolve 3 Pokémon

| | |
| --- | --- |
| | Revive * 3 |

Defeat 2 Team GO Rocket members

| | |
| --- | --- |
| | Hyper Potion * 3 |

9 / 11
Send 3 Gifts to friends

| | |
| --- | --- |
| | Great Ball * 30 |

| | |
| --- | --- |
| | Golden Razz Berry * 5 |
| | Incense * 1 |
| | Silver Pinap Berry * 5 |

Catch 15 different species of Pokémon
Earn a heart with your buddy

| | |
| --- | --- |
| | Stardust * 1000 |

10 / 11
Use 10 berries to help catch Pokémon

| | |
| --- | --- |
| | Lucky Egg * 1 |
| | Meloetta Encounter |
| | Star Piece * 1 |

Catch 10 Pokémon

| | |
| --- | --- |
| | Stardust * 3000 |

Earn 5,000 Stardust
11 / 11
Take a snapshot of Meloetta

| | |
| --- | --- |
| | Lure Module * 1 |

Meloetta Sticker * 10
Rock Star Pose * 1
If Pikachu Rock Star Chosen
Pop Star Pose * 1
If Pikachu Pop Star Chosen
Meloetta T-Shirt * 1

Transfer 30 Pokémon

| | |
| --- | --- |
| | Meloetta Candy * 20 |

Make a new friend

| | |
| --- | --- |
| | Rare Candy * 3 |
Collection Challenge Introduced in Event
GO Fest: Jungle
Catch a Snivy

| | |
| --- | --- |
| | Stardust * 1000 |
| | Incense * 1 |
| | Ultra Ball * 20 |

Catch a Ekans
Catch a Slakoth
Catch a Chimchar
Catch a Lotad
Catch a Croagunk
Catch a Scyther
Catch a Tangela
Catch a Aipom
Catch a Chespin
GO Fest: Desert Mountain
Catch a Growlithe

| | |
| --- | --- |
| | Stardust * 1000 |
| | Incense * 1 |
| | Ultra Ball * 20 |

Catch a Geodude
Catch a Skorupi
Catch a Aron
Catch a Cacnea
Catch a Hippopotas
Catch a Fennekin
Catch a Trapinch
Catch a Skarmory
Catch a Shieldon
GO Fest: Ocean Beach
Catch a Magikarp

| | |
| --- | --- |
| | Stardust * 1000 |
| | Incense * 1 |
| | Ultra Ball * 20 |

Catch a Wailmer
Catch a Tympole
Catch a Chinchou
Catch a Feebas
Catch a Carvanha
Catch a Tynamo
Catch a Marill
Catch a Alomomola
Catch a Swablu
GO Fest: Cave
Catch a Sableye

| | |
| --- | --- |
| | Stardust * 1000 |
| | Incense * 1 |
| | Ultra Ball * 20 |

Catch a Zubat
Catch a Roggenrola
Catch a Gligar
Catch a Joltik
Catch a Ralts
Catch a Woobat
Catch a Beldum
Catch a Galarian Stunfisk
Catch a Vanillite
Event Exclusive Field Research
Task
Reward
Catch 5 Pokémon

| | |
| --- | --- |
| | Poke Ball * 10 |

Catch 10 Pokémon
Catch 10 different species of Pokémon

| | |
| --- | --- |
| | Stardust * 1000 |

Hatch An Egg

| | |
| --- | --- |
| | Stardust * 1000 |

Hatch 3 Eggs

| | |
| --- | --- |
| | Rare Candy * 1 |

Spin 5 PokéStops or Gyms

Pikachu Encounter
Stardust * 1000
XP XP

Spin 15 PokéStops or Gyms

| | |
| --- | --- |
| | Stardust * 1000 |

Walk 1 km

| | |
| --- | --- |
| | Stardust * 1000 |
Event Exclusive Stickers
| | | |
| --- | --- | --- |
| Picture | Name | Method |
| | GO Fest 2021 | |
| | GO Fest 2021 | |
| | Meloetta | |
| | Meloetta | |
| | Galarian Ponyta | |
| | Galarian Zigzagoon | |
Event Item Boxes
Special Box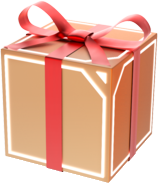 480 Coins
Item
Quantity
Incense
1
Super Incubator
2
Poke Ball
50
Remote Raid Pass
3
Clothing Added in Event
Picture
Name
Colour
Price
Restrictions
Male
Pokémon GO Fest 2021 Shirt
Free
Pikachu Face Sticker
50 Coins
Poké Ball Face Sticker
50 Coins
Pokémon Shirt Whismur
200 Coins
Pokémon Shirt Loudred
200 Coins
Pokémon Shirt Exploud
200 Coins
Guitar Backpack
250 Coins
Rock Star Pose
Complete GO Fest Special Research
Pop Star Pose
Complete GO Fest Special Research
Meloetta T-Shirt
Complete GO Fest Special Research
Female
Pokémon GO Fest 2021 Shirt
Free
Pikachu
50 Coins
Poké Ball
50 Coins
Pokémon Shirt Whismur
200 Coins
Pokémon Shirt Loudred
200 Coins
Pokémon Shirt Exploud
200 Coins
Guitar Backpack
250 Coins
Rock Star Pose
Complete GO Fest Special Research
Pop Star Pose
Complete GO Fest Special Research
Meloetta T-Shirt
Complete GO Fest Special Research